Over the past couple of years Strange Town has partnered with Fast Forward to create topical theatre pieces- theatre created by young people, for young people and we have been touring these plays to secondary schools all over Scotland.
Strange Town young company member and agency client Fraser MacRae has just finished 2 back to back tours of this nature- Balisong from September 2018 to February 2019 and Flutter from March to May this year, here he tells us a bit about what it was like:
So, what's it like being an actor on tour?
Firstly, I'd like to count my blessings.

For the last 9 months I've shared engaging new writing with over 60,000 young people, worked with a lovely bunch of folk and explored incredible landscapes from Shetland to Stranraer, all whilst being paid.

Sounds like a dream!
And in all honesty, it has been.

However, it isn't all a picnic but we do have a lot of those 🙂

Take last week, we traveled over 1142 miles which works out at almost 40 hours on the road.

Now, I do love Fiona, our tour van, and she is always filled with laughs and great tunes but sometimes you do wish you could teleport instead.

Having the chance to perform is a joy but can, on occasion, be a hard graft. Sometimes you're up at 6am for an 8.30 show in-front of 300 rowdy kids, who've all downed several cans of Monster, in a cavernous dinner hall with a screeching tannoy system that goes off every 10 mins. All true stories, luckily not all at once.

However, my reckoning is that if you can pull off that show, then the Olivier stage filled with people who've paid to be there is going to be a breeze! Well… maybe.

So what have I gained?

My confidence as a performer has grown exponentially and hands on experience is the key.

I feel schools touring is a practical first taste of a professional actors life and gives you the opportunity to learn your craft from the ground up. Working up the ranks of a repertory theatre used to be the path but sadly there's only a dwindling amount left.

However ultimately, I can only really speak from my own perspective and experience. I have had a gentle exposure to the touring life. Extremely hard working people do all the preparation and difficult bits so I can purely focus on performing which isn't always the case.

I don't think I've fully processed the last 9 months, it's all still a bit of a blur. A lovely, thrilling blur but also a fairly intense blur, probably the most full on period of my life so far.

Overall, to be an equity minimum paid actor, exploring this gorgeous country from top to bottom, sharing exquisitely written stories to young people that have often never seen a play before and hopefully encouraging them to question the world around them, I wouldn't change a moment of it and I'd like to give my thanks.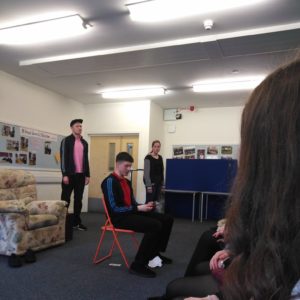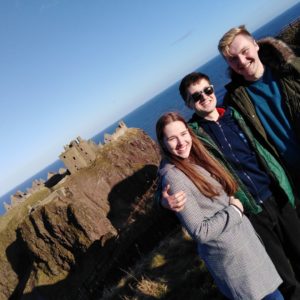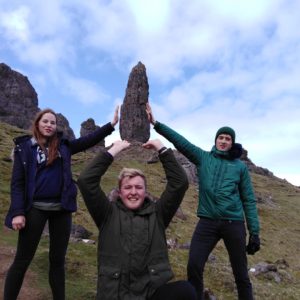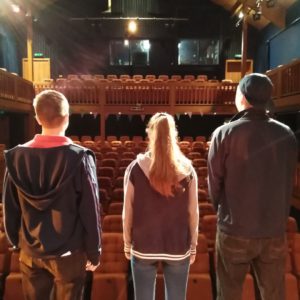 Photos taken by producer Kai Peacock