Steve Small, Creative Director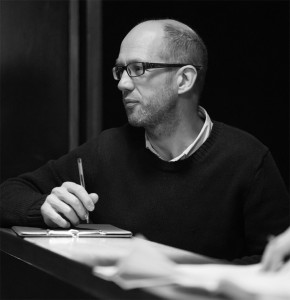 Steve is a director, producer and facilitator and has been working in Scottish theatre for more than 30 years.
Since founding Strange Town in 2008 with Ruth Hollyman he has directed many shows for the company, including:  'Gen Z: The Future is Unwritten', 'Dr Korczak's Example' by David Greig, 'Balisong' by Jen Adam, 'A Field of Our Own' and 'Being A Dad' by Duncan Kidd, and 'Teach Me' by Alan Gordon.
Previously Steve was Associate Director at Dundee Rep, Head of Education at the Royal Lyceum Theatre and Associate Director for Scottish Youth Theatre.   He lives in Edinburgh with his wife Clare and their dog Molly. He has a son, a daughter and two step-sons, all of whom have at one time or another been members of Strange Town.
Ruth Hollyman, Creative Director

Ruth is an Edinburgh based director and arts manager who has been working with young people in a theatre setting for 24 years, primarily in Scotland. She co-founded Strange Town and manages it with Steve Small and also runs the Strange Town Young Actors' agency.
She worked in the marketing department at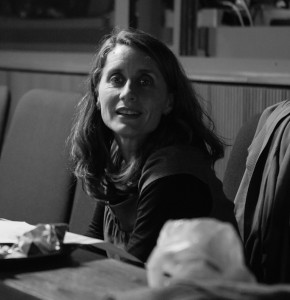 Edinburgh Festival Theatre in 1995, where she established the theatre's education programme. From 1996-2000 she lived in Tokyo, setting up a children's theatre company and working in television and the voiceover industry.
As a freelancer she has previously worked with Lyceum Youth Theatre, macRobert, North Edinburgh Arts Centre, Scottish Youth Theatre, Perth Theatre, Stirling Youth Theatre, Borderline Youth Theatre, and Dundee Rep.
James Beagon, Youth Theatre Manager
James is a director, playwright and creative learning facilitator who has lived and worked in Edinburgh for over a decade.
He has worked with Strange Town since 2015 and has written a number of Strange Town productions including Stolen Futures (Traverse Theatre, June 2019), Heart of the Storm and Something Special (Scottish Storytelling Centre, Dec 2021) both of which he also directed. In addition to his role as Youth Theatre Manager, he leads the Monday and Wednesday youth theatre groups.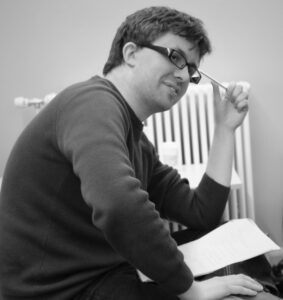 Previous credits with his own group Aulos Productions include the award-winning Fringe productions First Class (2014) and Gobland for the Goblins (2017) and the award-nominated Women of the Mourning Fields (2015) and Antigone na hEireann (2018).
James has worked extensively as a freelance drama practitioner with companies including East Lothian Youth Theatre, Lyceum Youth Theatre, Youth Theatre Arts Scotland, Theatre Sans Accents and Acting Out Drama School.
He holds an MFA in Directing from Edinburgh Napier and an M.A. (Hons) in Ancient and Medieval History from Edinburgh University and has run workshops and guest-lectured at both institutions.
Abigail Harte, Administrator (maternity cover)
Abigail has a breadth of experience working in the arts, corporate, local government and charity sectors.  She has co-ordinated drama projects, training programmes, youth theatre festivals and children's theatre performance and is happiest in a theatre environment, using her administrative skills to help create opportunities for young people to participate in youth theatre activities, learn about and enjoy the many facets of performance and theatre production.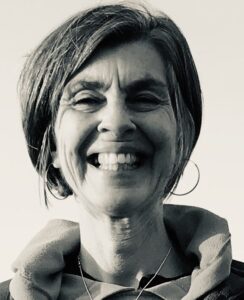 While working as projects co-ordinator with Youth Theatre Arts Scotland, Abigail got to know more about Strange Town's activities and met many of its talented youth theatre practitioners. So she's delighted to now be part of the Strange Town team herself.
Poppy Apter, Agency Assistant
Poppy graduated from The Royal Conservatoire of Scotland with a BA in Production Technology and Management, specialising in Stage Management.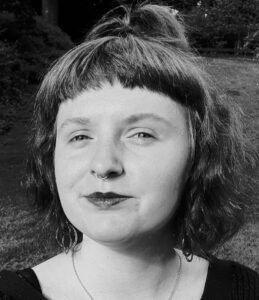 She has been involved with Strange Town since she was 17, starting in the youth theatre and later working as Stage Manager and Assistant Producer for various Strange Town productions. Bringing opportunities to young people in the arts is a key element of Poppy's practice, and she is delighted to be working with the wonderful members of Strange Town's agency as assistant to Ruth.
Poppy has previously worked with National Theatre of Scotland, The Royal Conservatoire of Scotland, Townsend Productions, Stagebox, The Traverse, Wonderfools and the Glasgow Canal Co-op in a production capacity.
Katie Innes, Design and Production Manager
Katie graduated from the BA(hons) Drama and Performance course at Queen Margaret University, specialising in design and scenic art. She further developed her skills on the Scenehouse Design course. Her work in theatre includes designing for Dirliebane Theatre Company, Musselburgh Riding of the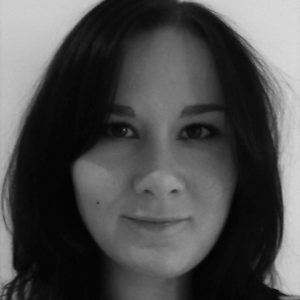 Marches and Hopscotch Theatre Company. She has also worked as props assistant for Jack Morton Worldwide on the Glasgow
Commonwealth Games 2014 and as a scenic artist on a variety of productions from Big House Events.
Katie designed 2 of Strange Town's June 2017 shows- Last Night Me and Crossing, performed at the Traverse Theatre. She also designed Strange Town's 2017 Fringe show- A Field of our Own
Jessica Chalmers, Administrator (on Mat Leave)
Jessica has a degree in Festival and Events Management from Edinburgh Napier University. Throughout her studies she worked with various Edinburgh Festival venues in a number of different roles. She also produced a show which ran at the Fringe and toured to the Big Burns Supper Festival in Dumfries.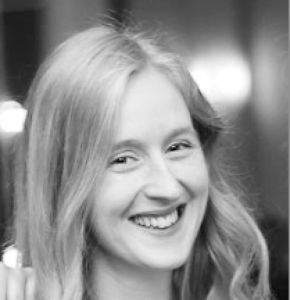 Since graduating Jessica has worked at the Traverse Theatre and completed an internship with a social enterprise which worked to support young families. As a previous Youth Theatre member herself, Jessica appreciates the opportunities it can bring to a young person and is excited to be working with Strange Town to help bring these to more young people.