Steve Small, Artistic Director and Joint Executive Director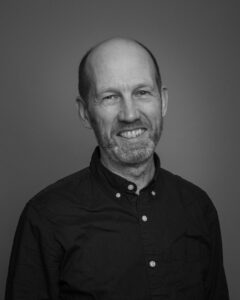 Steve is a director, producer and facilitator and has been working in Scottish theatre for over 30 years.
He leads on the Strange Town Touring company work and has directed STORM LANTERN by Duncan Kidd (nominated for a CATS award for best production for Children & Young People), HER by Jennifer Adam and 'AND … AND … AND …' by Isla Cowan 
Since founding Strange Town in 2008 with Ruth Hollyman he has directed many shows for the company, including: 'Gen Z: The Future is Unwritten', 'Dr Korczak's Example' by David Greig, 'Balisong' by Jennifer Adam, 'A Field of Our Own' and 'Being A Dad' by Duncan Kidd, and 'Teach Me' by Alan Gordon.
Previously Steve was Associate Director at Dundee Rep, Head of Education at the Royal Lyceum Theatre and Associate Director for Scottish Youth Theatre.
Ruth Hollyman, Agency Director and Joint Executive Director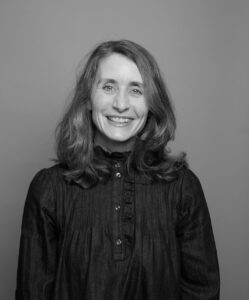 Ruth is an Edinburgh based director and arts manager who has been working with young people in a theatre setting for 24 years, primarily in Scotland. She co-founded Strange Town and manages it with Steve Small and also runs the Strange Town Young Actors' agency.
She worked in the marketing department at Edinburgh Festival Theatre in 1995, where she established the theatre's education programme. From 1996-2000 she lived in Tokyo, setting up a children's theatre company and working in television and the voiceover industry.
As a freelancer she has previously worked with Lyceum Youth Theatre, macRobert, North Edinburgh Arts Centre, Scottish Youth Theatre, Perth Theatre, Stirling Youth Theatre, Borderline Youth Theatre, and Dundee Rep.
Jessica Chalmers, General Manager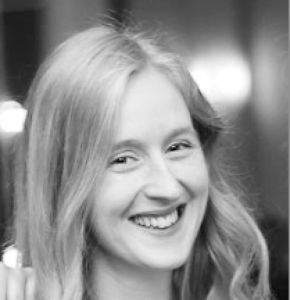 Jessica has a degree in Festival and Events Management from Edinburgh Napier University. Throughout her studies she worked with various Edinburgh Festival venues in a number of different roles. She also produced a show which ran at the Fringe and toured to the Big Burns Supper Festival in Dumfries.Since graduating Jessica has worked at the Traverse Theatre and completed an internship with a social enterprise which worked to support young families. As a previous Youth Theatre member herself, Jessica appreciates the opportunities it can bring to a young person and is excited to be working with Strange Town to help bring these to more young people.
James Beagon, Youth Theatre Manager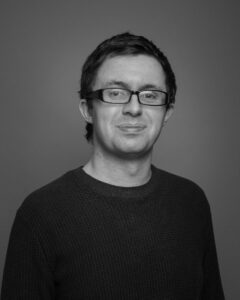 James is a director, playwright and creative learning facilitator who has lived and worked in Edinburgh for over a decade.
He has worked with Strange Town since 2015 and has written a number of Strange Town productions including Stolen Futures (Traverse Theatre, June 2019), Heart of the Storm and Something Special (Scottish Storytelling Centre, Dec 2021) both of which he also directed. In addition to his role as Youth Theatre Manager, he leads the Monday and Wednesday youth theatre groups.
Previous credits with his own group Aulos Productions include the award-winning Fringe productions First Class (2014) and Gobland for the Goblins (2017) and the award-nominated Women of the Mourning Fields (2015) and Antigone na hEireann (2018).
James has worked extensively as a freelance drama practitioner with companies including East Lothian Youth Theatre, Lyceum Youth Theatre, Youth Theatre Arts Scotland, Theatre Sans Accents and Acting Out Drama School.
He holds an MFA in Directing from Edinburgh Napier and an M.A. (Hons) in Ancient and Medieval History from Edinburgh University and has run workshops and guest-lectured at both institutions.
Ailis Mundin, Agency Assistant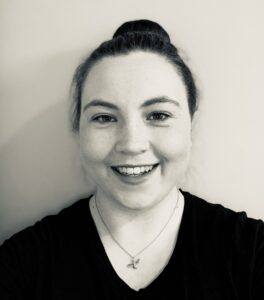 Ailis has built a career as both a drama practitioner and events and venue manager. Her work in Scottish theatre began as a student in 2011 with Aberdeen Performing Arts, where she later became Front of House Manager. Following a return to Edinburgh, Ailis has worked in venue management positions with Summerhall and the Royal Lyceum Theatre, as well as in the Box Office and Creative Engagement teams at Capital Theatres. 
Ailis has previously worked with Strange Town as a freelancer, leading and assisting with the Youth Theatre and After School Drama groups. Her other freelance work includes projects with Lyra, Newbattle Abbey College, Capital Theatres and Roslin After School Club. Ailis continues to work with children and young people in Edinburgh through her work as a freelance Drama Associate with The Drama Studio.  
Ailis has also previously served for five years as a member of the Strange Town Board. She has an MA (Hons) in English and History from the University of Aberdeen.
Katie Innes, Design and Production Manager
Katie graduated with a BA(hons) Drama and Performance degree from Queen Margaret University, specialising in design and scenic art, further developing her skills on the Scenehouse Design course.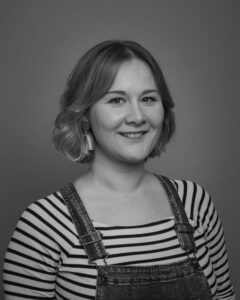 She is now an established freelance set designer and scenic artist based in Edinburgh. As the Design and Production Manager for Strange Town Theatre, she works regularly on their youth theatre and young company productions including, during the pandemic, a large-scale, multi-media event 'Gen Z: The Future is Unwritten'.  Katie is also acting Design Associate at Studio A which provides a bespoke service for pop up events, weddings and interiors and she regularly designs sets, props and costumes for Dirliebane Theatre Company, working alongside the company in the research and development phase in schools and nurseries. She has worked as props assistant  and scenic artist on a variety of productions and events with Big House Events, the Glasgow Commonwealth Games and many other event and film companies.
Balancing her creative career with being a mum, it is Katie's hope that having a motivated, creative working mum will be a great inspiration to her daughter.