Tickets are now on sale for our 3 youth theatre December shows all looking a version of Christmas Yet to Come… Click here to buy tickets for all 3 shows or read on to find out more about each one…
Tarlike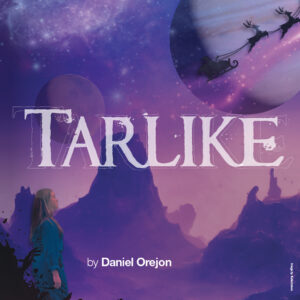 By Daniel Orejon
Performed by the Wednesday 11-14s
Directed by James Beagon
Friday 15th 8.30pm and Saturday 16th 6.30pm
Click here to buy tickets for Tarlike
Alone, alone the darkness drifted
Across, across the solar night
She mended and tended to all of her children
Neglected and tarlike!
As Christmas Eve dawns on a distant asteroid orbiting Jupiter, Reverie can't wait to find the present she begged for under the tree. But when Mother Tar, the three-mouthed behemoth of oil and bone that runs the shelter, finds her opening presents early, she teleports all the presents away in a rage and cancels Christmas for everyone. Now it's up to Reverie and her gang to retrieve their gifts and find Father Christmas at the dark side of the asteroid, dodging Reindroids, black holes and even the dreaded Quasar Beast along the way.
Last Christmas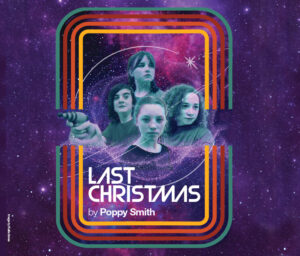 By Poppy Hope Smith
Performed by the Friday 11-14s
Directed by Amy Wilson
Friday 15th 6.30pm and Saturday 16th 8.30pm
Click here to buy tickets for Last Christmas
Christmas 2063: the teenage crew of the Starship Abandoner have departed from their burning world for the last time – but never mind that! Time to set your phasers to fun as Christmas is just around the corner! Whilst searching for a new home in the stars, everyone's very excited for turkey-flavoured gelatine substitutes and a Taylor Swift hologram handing out presents on the lido deck. But when communications are cut and main power goes down, it's up to the crew of the lower decks to re-establish control of the ship, all whilst dodging the controlling antics of privileged and pampered passengers, some cheeky aliens with a fondness for the 90s and a mysterious rabbity foe.
Billi & The Polar Bear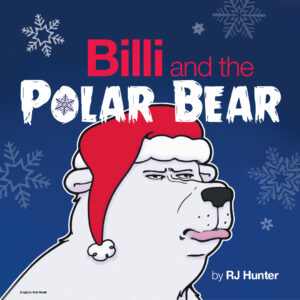 By RJ Hunter
Performed by the Friday 8-10s
Directed by Catherine Ward-Stoddart
Saturday 16th 3pm and Sunday 17th 11.30am
Click here to buy tickets for Billi & The Polar Bear
Billi always takes things too far: making up stories, stealing people's glasses and generally being an all-round pain. So, when Billi discovers a book about Chris-T-Mas – a holiday celebrated long ago – the group are understandably hesitant to trust them.
To make matters worse, they can't even check as the book has been lost near the den of Avalanche – the grouchiest and most monstrous polar bear left on the ice!
But Billi isn't afraid (though perhaps they should be!) They're determined to find it and have the best Chris-T-Mas ever…even if they're not really sure what that truly means.