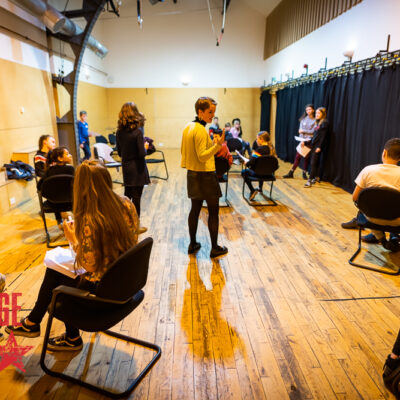 Masterclasses Teenagers: Fridays (Previous Project)
Sorry, but this event is no longer running.
Masterclasses for Teenagers ran for the first time from October – December 2022
These Masterclasses consisted of 6 specialist workshops focusing on advanced areas of drama.
We hope to run another series of Masterclasses in 2023. To be informed when they restart, please sign-up for the Strange Town Waiting List
The schedule was:
Friday 28th October
Production Design – Katie Innes
Friday 4th November
Creating Theatre for Young Audiences – Steve Small
Friday 11th November
Shakespeare: Actor and Playwright – Jack Tarlton
Friday 18th November
Writing for Stage – James Beagon
Friday 25th November *UPDATED*
Re-imagining the Classics: Adaptations & Creating Concepts – Debi Pirie
Friday 2nd December
Making Something Out of Nothing (Solo Improvisation) – Andy Edwards
Each of these workshops will led by a different expert each week, both from within Strange Town and the wider Scottish Theatre & Film community.
You can sign-up for individual workshops OR sign-up for all 6 at a heavily discounted price.
This class is open to all young people aged 13-19 (plus current members of the Strange Town Young Company).
Free and discounted places are available. Please visit our Access Fund – Bursaries page for more information.
To sign-up, please contact james@strangetown.org.uk
Details
| | |
| --- | --- |
| Age group: | 13-19 (plus members of Strange Town Young Company) |
| Dates: | Friday 28th October - Friday 2nd December 2022 |
| Venue: | Pilmeny Youth Centre, 44 Buchanan Street, EH6 8RF |
| Prices: | £90 |
| What to Bring: | Loose, comfortable clothes and a bottle of water |
Staff Members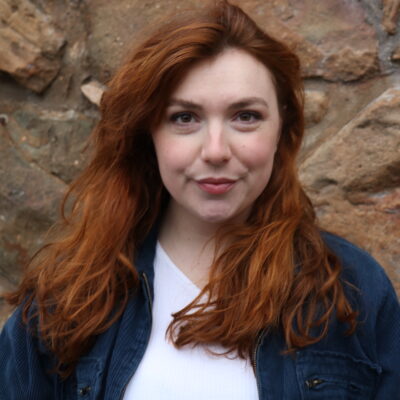 Debi Pirie
Assistant Director: Monday 8-18s
Debi is a queer, disabled identifying actor, director and theatre-maker from rural Aberdeenshire with a keen interest in imaginative new writing. Based in Leith, they are one half of arts collective Theatre Fakers – a space seeking to address imposter syndrome within the industry. In 2021 Debi gained 5 star reviews and a sold out venue for their MFA Directorial showcase at the Edinburgh Festival Fringe. As well as theatre, Debi has a love of art, illustration, comedy and Scots folk music.