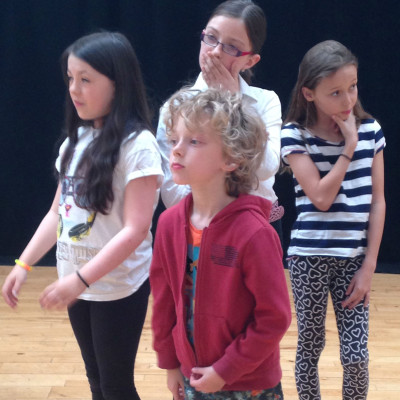 Summer
8-10s: Performance (Previous Project)
Sorry, but this event is no longer running.
Create a play in 5 days: start on Monday and perform on Friday!  Working with our directors, share your brilliant ideas and have fun watching your play take shape; develop characters and plot using props, costume and your imagination.   And then enjoy performing in front of a live audience!
Details
| | |
| --- | --- |
| Age group: | 8-10 |
| Dates: | Mon 4th-Fri 8th July 2016 9am-4pm |
| Venue: | Out of the Blue Drill Hall, 36 Dalmeny St, Edinburgh EH6 8RG |
| Location: | |
| Prices: | £130 (NB bursaries giving discounted and free places are available) BOOK NOW |
| What to Bring: | Wear loose, comfortable clothing and bring a bottle of water. Please also bring a packed lunch and snacks unless you would prefer to buy from the Out of the Blue cafe. |
Performance
Fri 8th July 3.00pm: Out of the Blue Rehearsal Studio
Staff Members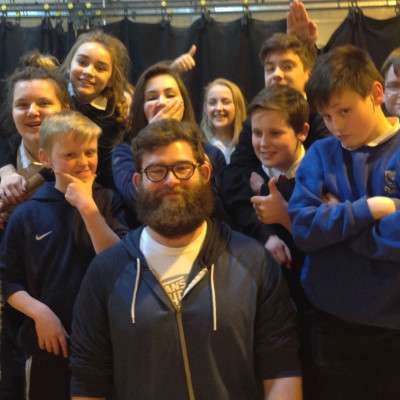 Adam Rosa: Director
Adam is a freelance drama practitioner and director from Edinburgh, who studied at the Liverpool Institute for Performing Arts and the University of Glasgow.  Adam originally assisted with the 11-14s youth theatre production of You Game and since then he has led Strange Town's holiday performance projects and currently leads the Wed 11-14s youth theatre group at Out of the Blue, directing their performance of Multiverse: The Rise of Alvin at the Scottish Storytelling Centre in June 2016 and Babes In The Wood in Dec 2016.  He also leads drama workshops at various primary schools as part of the company's after school drama outreach programme. Adam also worked with the actors in the Strange Town Young Company and ACTive INquiry co-production Persevere.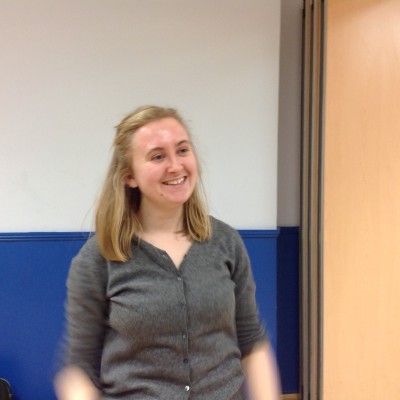 Josephine Dennehy: Assistant Director
Josephine graduated in 2014 with a BA in Drama and Theatre Studies from University College Cork, Ireland, with a year spent studying abroad in Paris. She has worked extensively in theatre production on both an amateur and professional level. She has previously worked with young people as a drama instructor at various summer camps in Cork and with the Cork School of Music Youth Theatre. She currently assists with Strange Town's 11-14s youth theatre at Out of the Blue and the 8-10s and 11-14s youth theatre groups at the Calton Centre.
What People Say
"I loved the Strange Town summer project. It was fun, funny and I met lots of nice new people."
2015 Summer Performance project participant