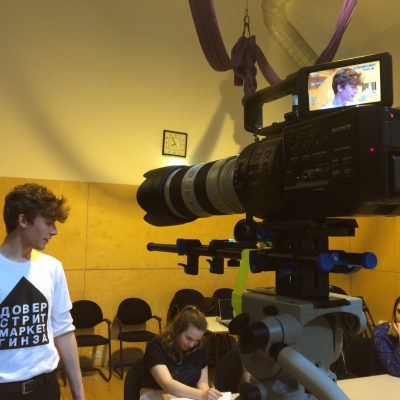 Out of the Blue
14-18s: Screen Thursdays (Previous Project)
Sorry, but this event is no longer running.
From 2017 to 2019 we ran an acting for screen course in partnership with  Screen Education Edinburgh (SEE) and partially led by Ryan Dewar from Dreamcastle Films to learn acting for screen skills.
Over the past 2 years this group have made a number of short films with SEE, you can find links to watch them here: 2017-2018 and 2018-2019.
Details
| | |
| --- | --- |
| Age group: | 14-18 |
| Dates: | Thursdays 6-8pm: 29th August - 28th November 2019 |
| Venue: | Out of the Blue Drill Hall, 36 Dalmeny St, Edinburgh EH6 8RG |
| Location: | |
| What to Bring: | Loose, comfortable clothes and a bottle of water |
Performance
This group will be learning acting for screen and filmmaking techniques with filmmaker Ryan Dewar.
Staff Members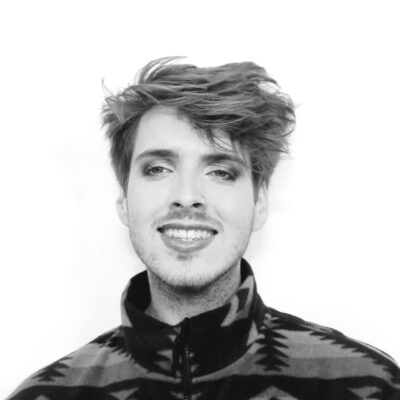 Bradley Cannon
Director: Thursday 14-18s
Bradley is a freelance facilitator, director and theatre-maker from Leith, Edinburgh. He graduated in 2016 with a BA (Hons) in Drama and Performance from UHI in Glasgow.
Bradley was one of the original members of Strange Town when it began back in 2008 and spent four years with the youth theatre before going on to university in Glasgow.
Before working in youth theatre, Bradley has performed in various theatres across Scotland including The Lyceum, The Traverse, Platform Glasgow, East Kilbride Village Theatre and Eden Court.
Bradley returned to Strange Town in 2017 and has worked with many of the youth theatre groups, holiday projects and the after school drama outreach programme. He has directed a number of Strange Town productions with the Thursday and Monday classes and co wrote 'On Air' with his devised class in 2022.
Bradley has also worked internationally with Strange Town and has devised and directed theatre that has went on to be performed in Slovenia, The Netherlands and the Czech Republic.
He wants to create theatre with young people that puts voices of the young people at its heart, pushing boundaries and telling stories that otherwise may not have been heard.
What People Say
"Great community vibe; weekly sessions the highlight of my week."
Youth Theatre member