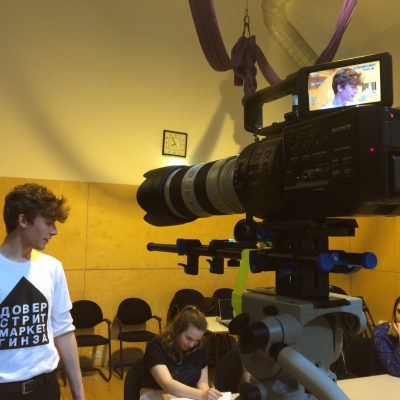 Out of the Blue
14-18s: Screen Thursdays (Previous Project)
Sorry, but this event is no longer running.
From 2017 to 2019 we ran an acting for screen course in partnership with  Screen Education Edinburgh (SEE) and partially led by Ryan Dewar from Dreamcastle Films to learn acting for screen skills.
Over the past 2 years this group have made a number of short films with SEE, you can find links to watch them here: 2017-2018 and 2018-2019.
Details
| | |
| --- | --- |
| Age group: | 14-18 |
| Dates: | Thursdays 6-8pm: 29th August - 28th November 2019 |
| Venue: | Out of the Blue Drill Hall, 36 Dalmeny St, Edinburgh EH6 8RG |
| Location: | |
| What to Bring: | Loose, comfortable clothes and a bottle of water |
Performance
This group will be learning acting for screen and filmmaking techniques with filmmaker Ryan Dewar.
Staff Members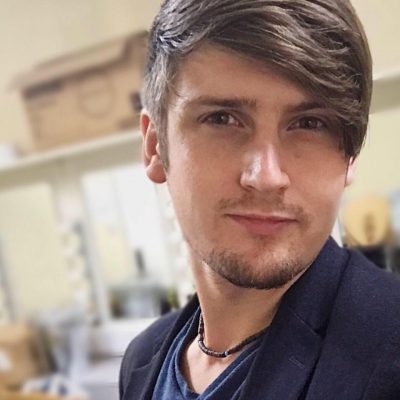 Ryan Alexander Dewar: Screen Director
As a director or producer, Ryan has worked for Red Bull, STV, BBC, World Travel and on two feature films, winning multiple international awards for 'Time Teens: The Beginning' for best film and best director.  He has his own production company Dreamcastle Films www.dreamcastle-films.com
Other credits include media work for the official 'Wicked' & 'Kinky Boots' UK tours, 'The Steamie' and John Byrne's 'Cuttin' a Rug'. He also directed short Films 'Big Red' & 'The Wrong Guy' with Andy Gray and Elaine C Smith and latterly worked with BBC's 'River City'. Ryan is a frequent collaborator as a director with Gilded Balloon at Edinburgh Fringe and Scottish tours.
In theatre, directed 'Neither God nor Angel' by Tim Barrow, Grant Stott in 'Tales From Behind the Mic', 'Confessional' by David Weir starring Jonathan Watson, 'Double Feature' by Philip Differ, starring Edinburgh King's comedy favourites Andy Gray and Grant Stott and sell out musical 'A Bottle of Wine & ‪Patsy Cline' by Morag Fullarton.
He has taught acting for camera at the Royal Conservatoire Scotland and for UNSUB actors and frequently collaborates with Shooters films and Spiritaid on social and documentary films.
Ryan is currently developing two new features and a TV movie.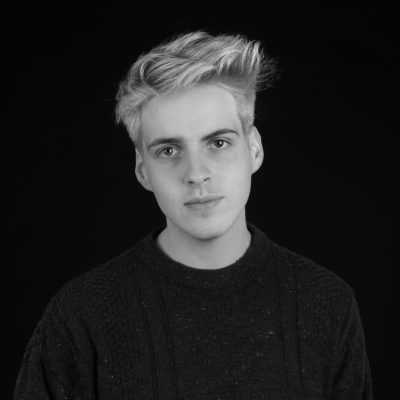 Bradley Cannon
Director (Thursday 12-16s); Assistant Director (Monday 8-18s & Friday 11-14s)
Bradley graduated with a BA (Hons) Drama and Performance from the University of Highlands and Islands in 2016, specialising in gender and sexuality on the stage. Bradley was one of the original members of Strange Town when it began back in 2008 and spent four years with the youth theatre before going on to university in Glasgow.
Bradley has performed in various theatres across Scotland since then including The Lyceum, The Traverse, Platform Glasgow, East Kilbride Village Theatre and Eden Court. Other work includes being a performer in the opening and closing ceremonies of the Commonwealth games in Glasgow in 2014  and making a documentary for the BBC (Edinburgh Stories 2012).
Bradley returned to Strange Town in 2017 as a volunteer and assisted on two 14-18s shows that year – Friday, October 13th (Leith Theatre) and The Darkness or Else the Light (Traverse Theatre). He is now leading after school drama as well as assisting with the youth theatre.
What People Say
"Great community vibe; weekly sessions the highlight of my week."
Youth Theatre member