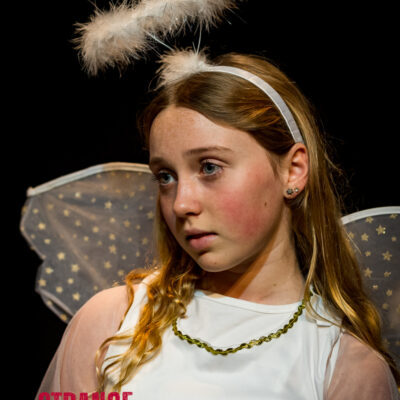 Theatre (Performance)
11-14s: Wednesdays
The Wednesday 11-14s is one of our two performance groups for members at the end of primary school and the beginning of secondary school. The group performs a newly-written script by some of the best up-and-coming playwrights in Scotland twice per year, once in December and once in June.
Are there currently spaces available? No, this group is now full for the September – December term. Please sign-up to our waiting list to be kept informed or contact James for more information. Last updated  22/09/23
Location: Out of the Blue Drill Hall, 36 Dalmeny Street
Dates: Wednesday 6th September – 13th December (Half-term 18th Oct, no session) with performances on Friday 16th & Saturday 17th December
Class Times: 5-7pm (2 hours)
Term Fee: £110
Free and discounted places are available. Please visit our Access Fund – Bursaries page for more information.
For more information, please contact james@strangetown.org.uk
Photos below by Tom Duffin, Andy Catlin and Charlie Park-Long.
Details
| | |
| --- | --- |
| Age group: | 11-14 |
| Dates: | 5-7pm: Wednesday 6th September - 13th December (Half-term 18th Oct, no session)  |
| Venue: | Out of the Blue Drill Hall, 36 Dalmeny Street, Edinburgh, EH6 8RG |
| Prices: | £110 for the term NB bursaries giving discounts and free places are available. |
| What to Bring: | Loose, comfortable clothes and a bottle of water |
Staff Members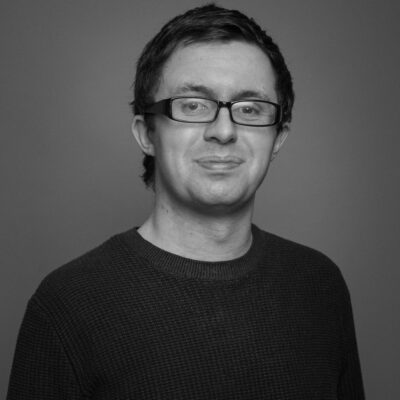 James Beagon
Youth Theatre Manager & Director: Monday 8-18s & Wednesday 11-14s
James is a director, playwright and creative learning facilitator who has lived and worked in Edinburgh for over a decade.
He has worked with Strange Town since 2015 and has written and directed a number of Strange Town productions including Stolen Futures (Traverse Theatre, June 2019) Beneath the Surface (Traverse Theatre, June 2022), Heart of the Storm & Something Special (Scottish Storytelling Centre, Dec 2021) and Over the Waves (Traverse Theatre, June 2023). In addition to his role as Youth Theatre Manager, he leads the Monday and Wednesday youth theatre groups.
Previous credits with his own group Aulos Productions include the award-winning Fringe productions First Class (2014) and Gobland for the Goblins (2017) and the award-nominated Women of the Mourning Fields (2015) and Antigone na hEireann (2018).
James has worked extensively as a freelance drama practitioner with companies including East Lothian Youth Theatre, Lyceum Youth Theatre, Youth Theatre Arts Scotland, Theatre Sans Accents and Acting Out Drama School.
He holds an MFA in Directing from Edinburgh Napier and an M.A. (Hons) in Ancient and Medieval History from Edinburgh University and has run workshops and guest-lectured at both institutions.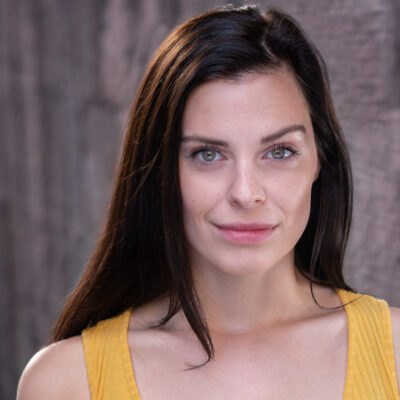 Jenny Quinn
Workshop Leader (Friday 8-12s Skills) & Assistant Director (Wednesday 11-14s)
Jenny trained in Acting with Musical Theatre at the MGA Academy of Performing Arts in Edinburgh where she gained extensive experience within the Arts.
In December 2015, she travelled to Warsaw, Poland to perform in a play to entertain and educate children in International Schools with Manhattan Childrens Theatre.
After graduating in 2017, she toured around the UK with several plays including Antigone na hEireann (2018) written and directed by James Beagon, and The Grandmothers Grimm (2019) with Some Kind of Theatre. She is now a freelance teacher and loves working in youth theatre.
What People Say
"She came out of Strange Town last night, eyes sparkling, face beaming. She just absolutely loves it. She said she had to act out different scenarios and she said, 'I did it, Mum'. I was really pleased and proud of her."
Parent of Youth Theatre member
"I enjoyed everything. I mostly enjoyed the show."
Youth Theatre member
Enquire Now