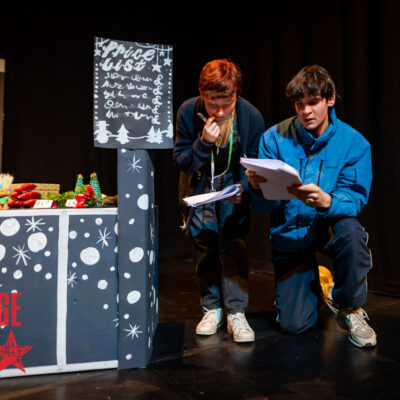 Easter 2022 – 11-14s: TOP SECRET (Previous Project)
Sorry, but this event is no longer running.
TOP SECRET: CREATIVE EYES ONLY
Your mission, should you choose to accept it, is to unleash your creative potential with our ultimate challenge: making an entire play from scratch in just 2 days!
Pull out your best plots, create your characters and start your own story as we delve into our own dark and murky world of secrets.
Email admin@strangetown.org.uk to book
Details
| | |
| --- | --- |
| Age group: | 11-14 |
| Dates: | Thursday 21st & Friday 22nd April |
| Venue: | Out of the Blue Drill Hall, 36 Dalmeny Street, Edinburgh, EH6 8RG |
| Prices: | £70 (discounted & free places available) |
| What to Bring: | Wear loose, comfortable clothing and bring a bottle of water. Please also bring a packed lunch and snacks unless you would prefer to buy from the Out of the Blue cafe. |
Staff Members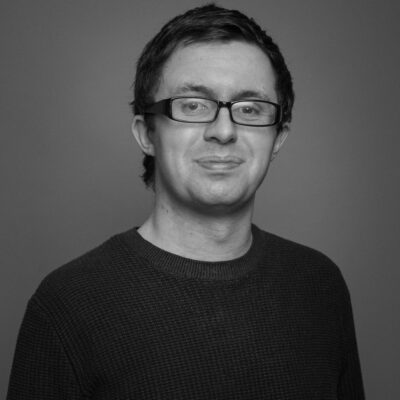 James Beagon
Youth Theatre Manager & Director: Monday 8-18s & Wednesday 11-14s
James is a director, playwright and creative learning facilitator who has lived and worked in Edinburgh for over a decade.
He has worked with Strange Town since 2015 and has written and directed a number of Strange Town productions including Stolen Futures (Traverse Theatre, June 2019) Beneath the Surface (Traverse Theatre, June 2022), Heart of the Storm & Something Special (Scottish Storytelling Centre, Dec 2021) and Over the Waves (Traverse Theatre, June 2023). In addition to his role as Youth Theatre Manager, he leads the Monday and Wednesday youth theatre groups.
Previous credits with his own group Aulos Productions include the award-winning Fringe productions First Class (2014) and Gobland for the Goblins (2017) and the award-nominated Women of the Mourning Fields (2015) and Antigone na hEireann (2018).
James has worked extensively as a freelance drama practitioner with companies including East Lothian Youth Theatre, Lyceum Youth Theatre, Youth Theatre Arts Scotland, Theatre Sans Accents and Acting Out Drama School.
He holds an MFA in Directing from Edinburgh Napier and an M.A. (Hons) in Ancient and Medieval History from Edinburgh University and has run workshops and guest-lectured at both institutions.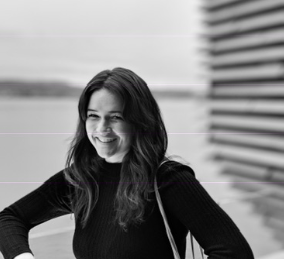 Ellen Shand
Director (Friday 11-14s) / Workshop Leader (5-7s)
Ellen is a freelancer who has been working with Strange Town since 2015. Since then she has directed several plays for the Friday 11-14's Youth Theatre, delivered After School Drama workshops, led holiday projects and even choreographed a flashmob! Her most recent work as an ASPIRE Drama Artist with Dundee Rep Theatre and Dundee City Council involved delivering drama workshops for Nursery to P7. Ellen is also a singer and actress, playing regular gigs and performing in the Edinburgh Festival Fringe; including Strange Town's production, A Field of Our Own.