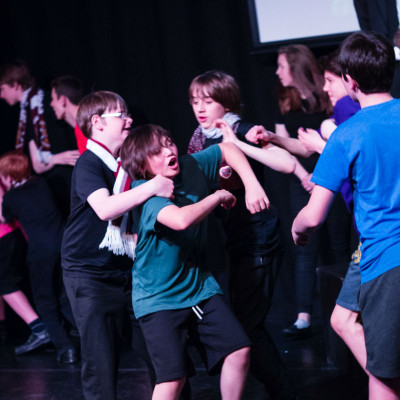 Easter
11-14s: Stage Combat (Previous Project)
Sorry, but this event is no longer running.
Learn how to make stage fighting look convincing in a fun, safe way with our experienced practitioners.  The two day workshop will explore technique and how to choreograph fight sequences, both in pairs and as a large group.
Details
| | |
| --- | --- |
| Age group: | 11-14 |
| Dates: | Thu 31st March & Fri 1st April 2016 9am-4pm |
| Venue: | Out of the Blue Drill Hall, 36 Dalmeny St, Edinburgh EH6 8RG |
| Location: | |
| Prices: | £60 (NB bursaries giving discounted and free places are available) BOOK NOW |
| What to Bring: | Wear loose, comfortable clothing and bring a bottle of water. Please also bring a packed lunch and snacks unless you would prefer to buy from the Out of the Blue cafe. |
Staff Members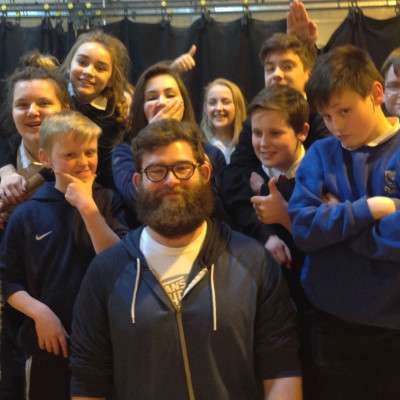 Adam Rosa: Director
Adam is a freelance drama practitioner and director from Edinburgh, who studied at the Liverpool Institute for Performing Arts and the University of Glasgow.  Adam originally assisted with the 11-14s youth theatre production of You Game and since then he has led Strange Town's holiday performance projects and currently leads the Wed 11-14s youth theatre group at Out of the Blue, directing their performance of Multiverse: The Rise of Alvin at the Scottish Storytelling Centre in June 2016 and Babes In The Wood in Dec 2016.  He also leads drama workshops at various primary schools as part of the company's after school drama outreach programme. Adam also worked with the actors in the Strange Town Young Company and ACTive INquiry co-production Persevere.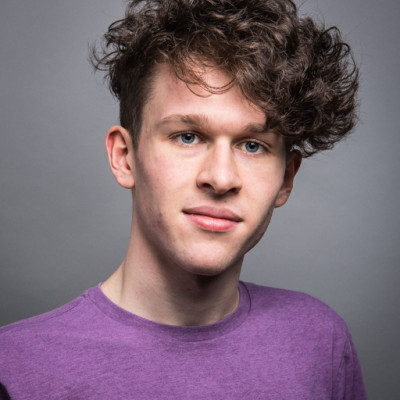 Archie Fisher: Workshop Assistant
Archie has been a member of Strange Town since 2009, and has performed in a number of productions with the youth theatre and young company. He's also had his writing performed at the Traverse Theatre, as part of its Scribble Young Writers programme. From September 2016, Archie will begin studying Contemporary Performance Practice at the Royal Conservatoire Scotland and would like to focus on working for and with children.  As well as working with our holiday projects, he currently assists with our after school drama groups at Holy Cross and Royal Mile Primaries.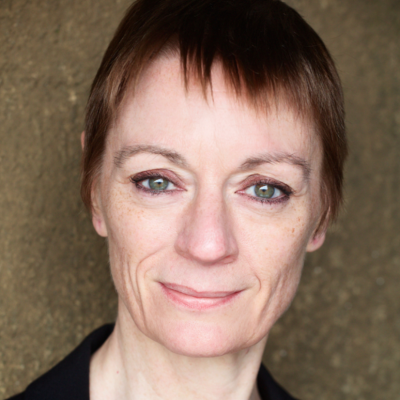 Janet Lawson: Stage Combat Practitioner
Janet Lawson is a professional fight arranger and a Certified Teacher with the British Academy of Stage and Screen Combat (BASSC).  She has taught at drama schools, colleges and schools in London,  including The Royal Central School of Speech and Drama.  She now runs classes and workshops throughout Scotland and has also taught in Tenerife, Germany and the USA.  She has been appointed to the teaching faculty of the World Stage Combat Conference to be held in Toronto, Canada in August 2016.  Recent fight arranging work includes Hamlet for Folksy Theatre, Such Stuff as Dreams are Made On for Edinburgh Acting School, The Lion, the Witch and the Wardrobe for East Ayrshire Youth Theatre, Jenufa for Scottish Opera and Ipheginie in Tauris for Byre Opera.
What People Say
"You meet nice new people."
2015 holiday project participant