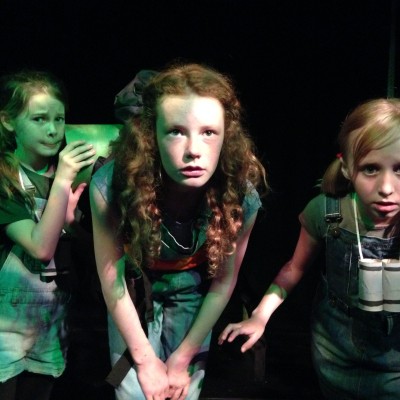 Eleanor the Adventurer
By Tim Primrose
Madness! Mystery! Mild peril! Can one brave explorer and her pluckiest of sidekicks prevent all out war in a strange and distant land? Adventure beckons!
| | |
| --- | --- |
| Setting(s) | A strange land: The Land of Splendiferous Hats. |
| First produced | June 2014. Directed by Hazel Darwin-Edwards. |
| Cast Size | Mixed cast of 24: most roles can be played by either male or female and double casting is possible |
| Recommended for performers aged | 8-10 |
| Running Time | 45 minutes |
| Recommended for audiences aged | All ages |
Script Extract:
ELEANOR: Right, we'll just be off then . . .
CAPTAIN: Not so fast! Where are you lot off to in such a hurry, eh?
ELEANOR: Well, if you must know, we are looking for the Iron Fortress.
Everyone gasps! Silence.
PLUNKETT: Well . . . well . . . well!
And what business, pray tell, have you at that terrible place?
ELEANOR: Well . . . what's so terrible about it?
PLUNKETT: The Iron Fortress? Oh, nothing. Lovely place.
EGGWASH: Lovely place.
HUFFNPUFF: Stunning architecture.
EGGWASH: Very clean.
HUFFNPUFF: Great dining.
EGGWASH: Surprisingly cheap, too.
HUFFNPUFF: Quite lovely really, you should go sometime.
PLUNKETT: Yes, there's nothing wrong with the Fortress so much as there is
. . . with the people in the Fortress. You see?
ELEANOR: The people in the Fortress?
  Pause.
PLUNKETT (with distaste): Greenhats.
Everyone spits.
ELEANOR: Greenhats?
  Everyone spits.
PLUNKETT: Yes. Greenhats.
     Everyone spits. MUTTONCHOP puts up an umbrella.
ELEANOR: But who are the Gr- . . . these people?
SIMON: What? You mean the Greenhats?
Everyone spits.
ELEANOR: Yes. Them.
PLUNKETT: Nasty bunch.
EGGWASH: Bad news, the lot of 'em.
HUFFNPUFF: Downright evil, I'd say.
Everyone murmurs agreement.
ELEANOR: Evil?
PLUNKETT: Evil.
FLIMFLAM & MUTTONCHOP: Evil? Oh no!
They cower under the umbrella in fear.   PLUNKETT leans in dramatically towards ELEANOR.
PLUNKETT (hushed): It's their hats, you see.
ELEANOR (hushed): What about their hats?
Pause
PLUNKETT: They're green.
Writer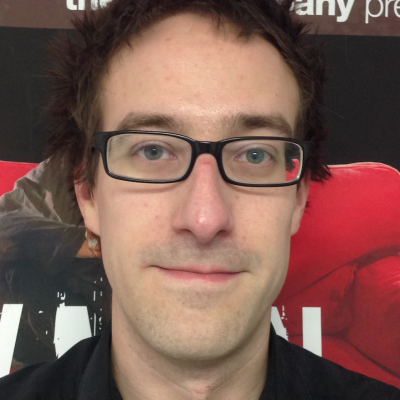 Tim Primrose
Tim is an Edinburgh-based writer who wrote his first full length script, This Here Now, for the Lyceum Youth Theatre at the age of 18. Since then, he has written more than twenty scripts for youth theatres of all ages across the country (including Strange Town Youth Theatre and Young Company). His 2002 play Porcelain Dolls was recently translated into Norwegian and performed at the Rogaland Teater, Stavanger, under the title #Sweet. His directing work includes the 2011 Fringe sell-out Hex, which he co-wrote with Sam Siggs for Strange Town. His first professionally produced script, Broth, was performed as part of 2015's A Play, A Pie and A Pint season at Glasgow's Oran Mor and Edinburgh's Traverse Theatre.
If you are interested in this script, please contact us.