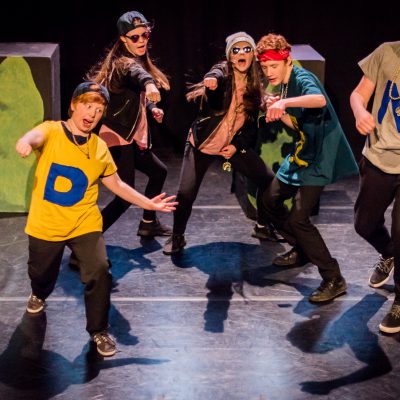 Summer 11-14s: Create a play in 5 days (Previous Project)
Sorry, but this event is no longer running.
Start on Monday with the spark of an idea and on Friday perform the play you will have created. Learn performance skills, develop characters and plot, and have a lot of fun!
To book email admin@strangetown.org.uk
Details
| | |
| --- | --- |
| Age group: | 11-14s |
| Dates: | Mon 8 - Fri 12 July 9am-4pm |
| Venue: | Out of the Blue Drill Hall, 36 Dalmeny St, Edinburgh EH6 8RG |
| Location: | |
| Prices: | £150 (discounted and free places available) |
Performance
Friday 12th July at 3.30pm for invited friends and family.
Staff Members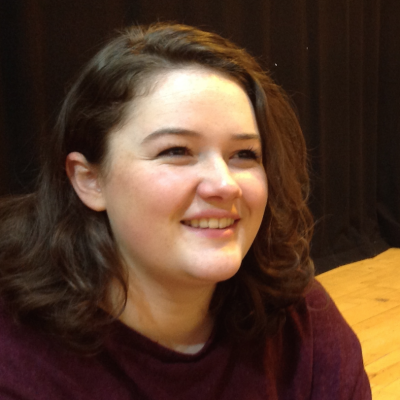 Ellen Shand: Director
Ellen graduated from Queen Margaret University in Drama and Performance. She has been a part of youth theatre groups from a young age, including Aberdeen Youth Music Theatre and YMT: UK. Her professional experience includes the Fringe 2014 run of Trainspotting with In Your Face Theatre.
She currently leads Strange Town's 11-14s youth theatre group at Out of the Blue and leads workshops in primary schools, as part of our after school drama outreach programme. Ellen says "Working on new plays with such talented and engaged young people in a multi-arts space is a unique opportunity and lots of fun!"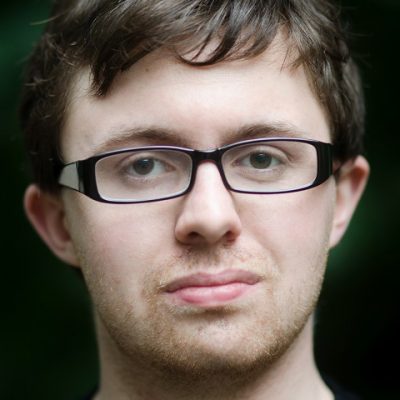 James Beagon: Director
James is a director and playwright based in Edinburgh.
Since 2014, he has been producing plays with his own Edinburgh company Aulos Productions, including the award-winning productions First Class (2014) and Gobland for the Goblins! (2017)
As well as working with Strange Town, he is currently working as a Youth Theatre tutor with East Lothian Youth Theatre. He has also worked for groups including Passion4Fusion and Bedlam Youth Project, and has operated as the Children's Shows editor at Broadway Baby for the past four Edinburgh Fringes.
He was very active in student theatre whilst studying an undergraduate degree Ancient & Medieval History at Edinburgh University. For his efforts, he was awarded Honorary Life Membership of the Edinburgh University Theatre Company prior to graduating in 2014.
He is currently undertaking a postgraduate MFA in Directing at Edinburgh Napier University.