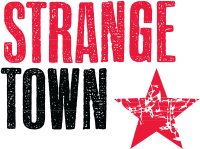 // Hide main menu based on theme options
Team.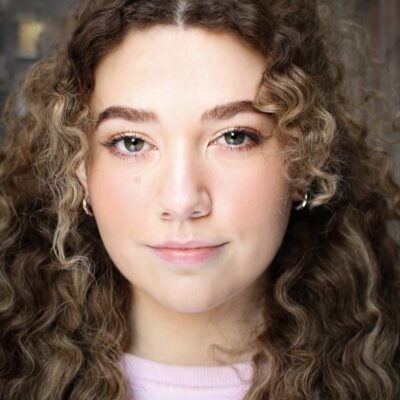 Ellie Duncan
Ellie is a Scottish theatre-maker, facilitator and performer, who graduated with a First Class BA (Hons) in Drama and Dance with Kingston University and Edinburgh College in 2023.
Ellie has been involved in the industry from a very young age and has experience and training in both Film and Stage. Ellie is fascinated about moments of history and implementing that into her work. In 2023, she wrote and co-directed her own show 'The Fool' which was set in the regency era and performed in The Voodoo Rooms.
Ellie enjoys exploring theatre through improvisation and play and strives to create work that activates the voice of young people, whilst having a lot of fun in the process.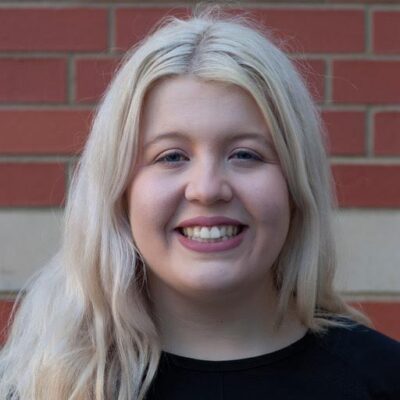 Jenny Duncan
Jenny is a recent graduate from Edinburgh College. She loves performing and entertaining people and has a particular love for interactive theatre, feminist theatre and anything to do with Jodie Comer. She loves trying new things and taking herself out of her comfort zone.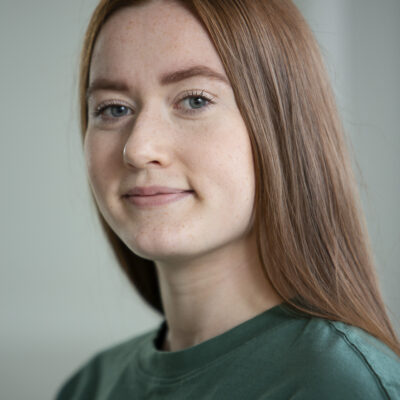 Lori Cook
Lori graduated from Performing Arts Studio Scotland in 2023 with a BA Hons degree in Dance and Drama with Kingston University.
She has been involved in theatre her whole life from performing to assistant-directing and choreographing for amateur theatre groups. She wants to encourage children get into drama and to make it a fun enjoyable way for them to express themselves.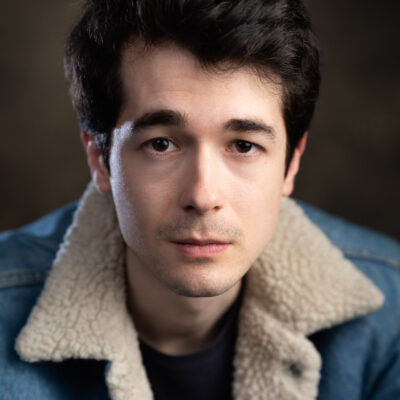 Daniel Orejon
Daniel Orejon is a theatremaker and performer. He has been commissioned by the Edinburgh Multilingual Stories Festival and collaborated with Scottish Youth Theatre and the Edinburgh International Science Festival. He is the artistic director of the Crested Fools, with whom he has created 'Becquer's Legends' and his first solo show 'The Rotting Hart'. He specialises in projects that focus on multiculturalism, queerness and mental health, with a special fondness for all things Hispanic.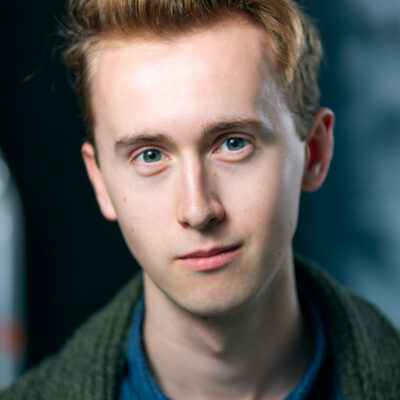 Thomas Mugglestone
Thomas is an actor and writer based in Edinburgh since 2016 where he graduated from the MGA Academy of Performing Arts with a BA Hons for Acting. During this time he co-wrote, performed and directed a play for schools in the East Lothian area called "Raising Sheep" tackling themes of prejudice in its various forms.
Since graduating in 2019, Thomas has gone on to perform in plays at the Fringe Festival, Voice Over roles for audio dramas and animations, and a TV spot in Outlander.
Prior to his time in Edinburgh Thomas was a part of musical theatre youth company "Phoenix Youth Theatre" in Aberdeen, and before that two different comedy improv troupes "Creatures of Impulse" and "Improv the Nation" in California where Thomas got his start into the world of performing arts.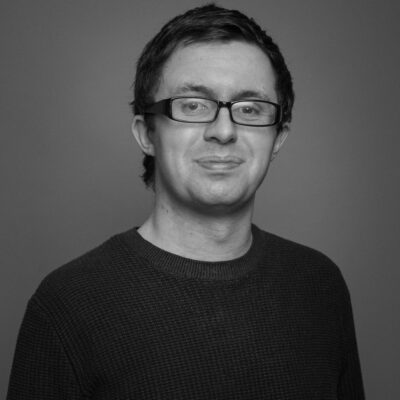 James Beagon
Youth Theatre Manager
James is a director, playwright and creative learning facilitator who has lived and worked in Edinburgh for over a decade.
He has worked with Strange Town since 2015 and has written and directed a number of Strange Town productions including Stolen Futures (Traverse Theatre, June 2019) Beneath the Surface (Traverse Theatre, June 2022), Heart of the Storm & Something Special (Scottish Storytelling Centre, Dec 2021) and Over the Waves (Traverse Theatre, June 2023). In addition to his role as Youth Theatre Manager, he leads the Monday and Wednesday youth theatre groups.
Previous credits with his own group Aulos Productions include the award-winning Fringe productions First Class (2014) and Gobland for the Goblins (2017) and the award-nominated Women of the Mourning Fields (2015) and Antigone na hEireann (2018).
James has worked extensively as a freelance drama practitioner with companies including East Lothian Youth Theatre, Lyceum Youth Theatre, Youth Theatre Arts Scotland, Theatre Sans Accents and Acting Out Drama School.
He holds an MFA in Directing from Edinburgh Napier and an M.A. (Hons) in Ancient and Medieval History from Edinburgh University and has run workshops and guest-lectured at both institutions.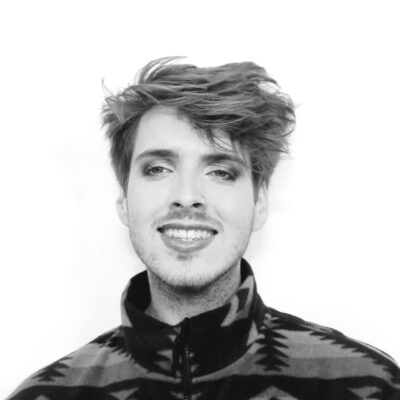 Bradley Cannon
Bradley is a freelance facilitator, director and theatre-maker from Leith, Edinburgh. He graduated in 2016 with a BA (Hons) in Drama and Performance from UHI in Glasgow.
Bradley was one of the original members of Strange Town when it began back in 2008 and spent four years with the youth theatre before going on to university in Glasgow.
Before working in youth theatre, Bradley has performed in various theatres across Scotland including The Lyceum, The Traverse, Platform Glasgow, East Kilbride Village Theatre and Eden Court.
Bradley returned to Strange Town in 2017 and has worked with many of the youth theatre groups, holiday projects and the after school drama outreach programme. He has directed a number of Strange Town productions with the Thursday and Monday classes and co wrote 'On Air' with his devised class in 2022.
Bradley has also worked internationally with Strange Town and has devised and directed theatre that has went on to be performed in Slovenia, The Netherlands and the Czech Republic.
He wants to create theatre with young people that puts voices of the young people at its heart, pushing boundaries and telling stories that otherwise may not have been heard.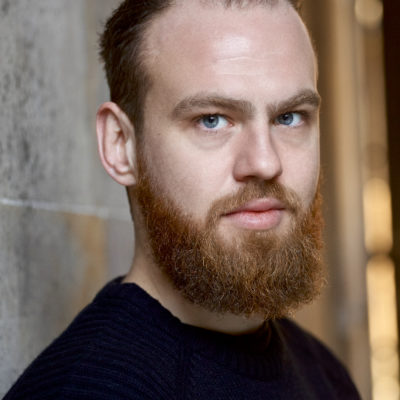 Gregor Davidson
Gregor is a professional actor and improviser based in Edinburgh. His work ranges from stage and screen to immersive events, audio books, commercials, video games and improvised comedy.
Gregor trained at Telford College (HNC Acting and Performance), RADA (Foundation Course) and The Mountview Academy of Theatre Arts (BA (Hons) Acting) graduating in 2013.
Gregor has been member of TBC Improv since 2015 and has performed with company at the Edinburgh Festival ever since. He is passionate about the power of improvisation not just as a means of creating comedy but also in gaining invaluable life skills such as; thinking on your feet, communication skills, listen to others and saying "yes and."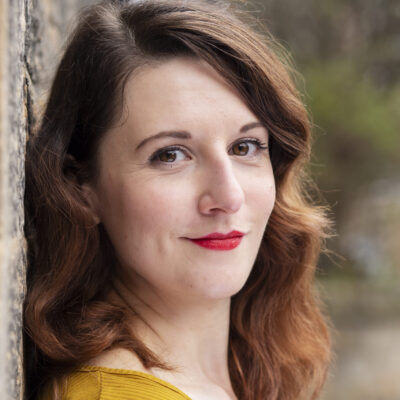 Marion Geoffray
Workshop Leader
Marion Geoffray is a performer, theatre/film maker and creative practitioner with over ten years of experience in the performing arts industry. She is also the director of Theatre Sans Accents, a bilingual theatre company in Edinburgh that produces original performances with/for International diverse artists based in Scotland.
She's interested in exploring themes of identity, communication, home and relationships while playing with cultural, linguistic and geographical boundaries. Her practice is predominantly devised, ensemble-based, collaborative, multi-sensory and playful, but she recently started to explore writing as a starting point of her creative process.
Recent credits include: Spring! (director), Out of the Box devised with Lyra young artists, MEuseum (Imaginate/MCFB Where We Are project), MARYLAND (performer), Arts in Tongues (producer and creative lead – winner of CE Collaboration Award), Danger Duvall: Space/Time Adventurer (co-creator & performer) and KNOTS (creator and performer), Lost in Translation: A Bilingual Journey (co-creator & performer)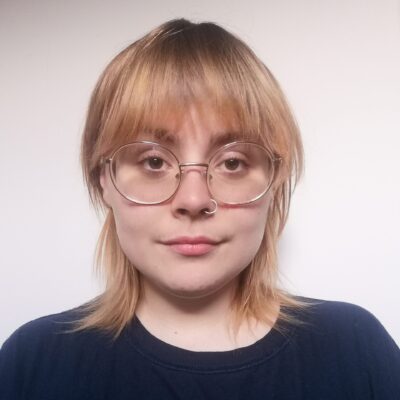 Charlie Houston
Charlie has been working in Youth Theatre since 2016 and joined Strange Town in 2019 as part of the After School Drama program.
Charlie graduated from Edinburgh College with a HND in Acting and Performance in Summer 2021. They have performed all over Scotland with many theatre groups and they have also directed several times as well.  They love their work with StrangeTown and enjoy working with all the young people to make art that the young people can be proud of.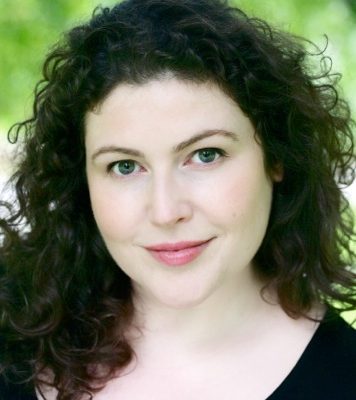 Caroline Mathison
Caroline is an actor and theatre practitioner based in Edinburgh.
As an actor she has performed all over Scotland and internationally, with a variety of stage and screen experience. Caroline is also a comedy improviser and a core member of acclaimed improv troupe, To Be Continued, performing and workshopping on a regular basis.
As a theatre practitioner Caroline has worked with people of all ages and abilities, teaching and facilitating for organisations including EIF Creative Learning, Lung Ha Theatre Company, Chickenshed, Joyworks, Improv Academy and North Edinburgh Arts.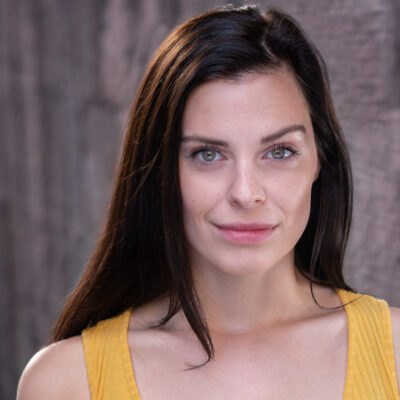 Jenny Quinn
Jenny trained in Acting with Musical Theatre at the MGA Academy of Performing Arts in Edinburgh where she gained extensive experience within the Arts.
In December 2015, she travelled to Warsaw, Poland to perform in a play to entertain and educate children in International Schools with Manhattan Childrens Theatre.
After graduating in 2017, she toured around the UK with several plays including Antigone na hEireann (2018) written and directed by James Beagon, and The Grandmothers Grimm (2019) with Some Kind of Theatre. She is now a freelance teacher and loves working in youth theatre.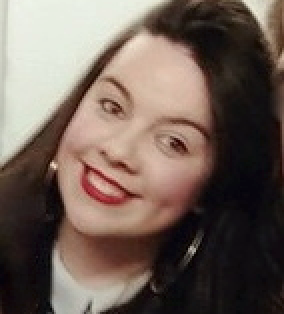 Catherine Ward-Stoddart
Catherine is a freelance facilitator and theatre maker from Glasgow. She graduated in 2014 with a BA (Hons) in Contemporary Screen Acting from University of the West of Scotland. Since graduating she has worked extensively across the central belt of Scotland including at the Tron Theatre and Macrobert Arts Centre, as well as working in schools and various outreach projects. Her work focuses on devised theatre, both in her work with young people and through her own performance career with her theatre company Spilt Milk. Catherine is very passionate about her facilitating role and aims to bring out creative potential in all the young people she works with, allowing them to find their own creative voice through making and performing.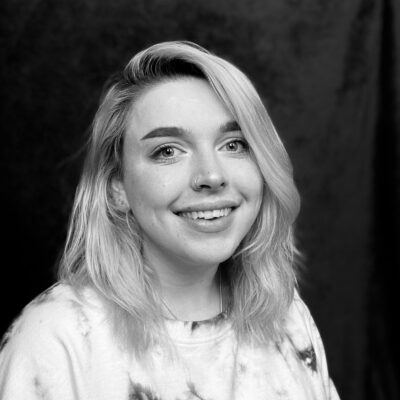 Amy Wilson
Amy is a theatre maker, performer and youth arts facilitator. She graduated with BA(hons) Dance and Drama from Kingston University and Edinburgh College in 2020, during which she completed a placement with Strange Town. Amy is passionate about working with children and young people and has worked extensively as an Associate Artist with Firefly Arts and has worked freelance with At the Root and Scottish Youth Theatre. Amy enjoys using theatre as means to learn more about the world in which we live and often uses movement as means of narrative within both devised performance and text-based productions.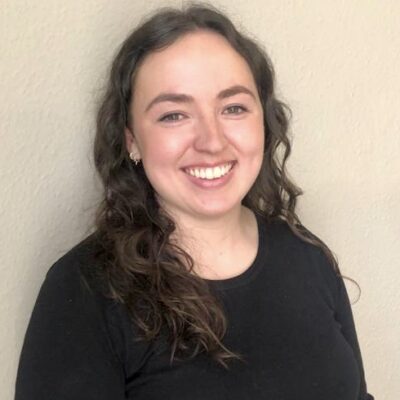 Katie Fraser
Katie is a teacher and youth theatre leader. As a playwright, she is currently working with Framework Theatre Company and Strange Town. She has performed with TBC in Absolute Improv! as part of the Edinburgh Fringe Festival.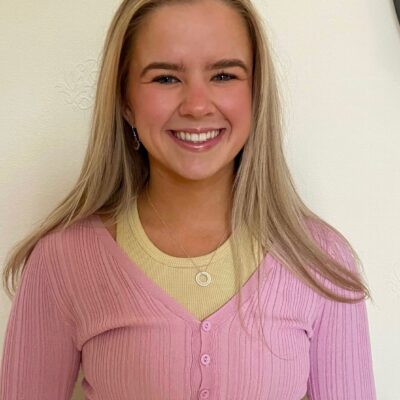 Cara Moloney
Assistant Director: Friday 8-10s
As a current 4th year Drama student at Queen Margaret University, Cara enjoys all things theatre and performance.
While studying and performing through her degree, Cara works part-time as a youth worker at Granton Youth. Further, she has gained work experience such as with Halo Arts, assisting in workshops and leading drama activities.
Working closely with communities and young people in creative and development settings in Edinburgh, she feels passionate about utilising her love for theatre and creating opportunities for young people. Cara wishes to encourage others to utilise drama as a tool in developing confidence, self-expression and celebrating friendships!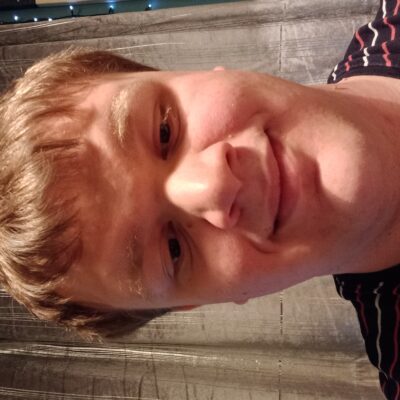 Charlie Park-Long
Charlie is a young and inspiring filmmaker working with Strange Town to help teach film and theatre to other young people. He is on the Autistic spectrum and he uses that to drive his passion for film. Film has been a huge passion of his for many years and he is enthused to have the chance to teach it to people, with the hope that those people he teaches will have the same passion as him. He's most looking forward to talking and discussing film with his group. He is very excited to start this journey and happy to be working with Strange Town.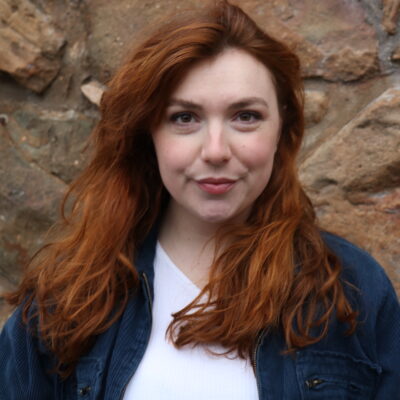 Debi Pirie
Assistant Director
Debi is a queer, disabled identifying actor, director and theatre-maker from rural Aberdeenshire with a keen interest in imaginative new writing. Based in Leith, they are one half of arts collective Theatre Fakers – a space seeking to address imposter syndrome within the industry. In 2021 Debi gained 5 star reviews and a sold out venue for their MFA Directorial showcase at the Edinburgh Festival Fringe. As well as theatre, Debi has a love of art, illustration, comedy and Scots folk music.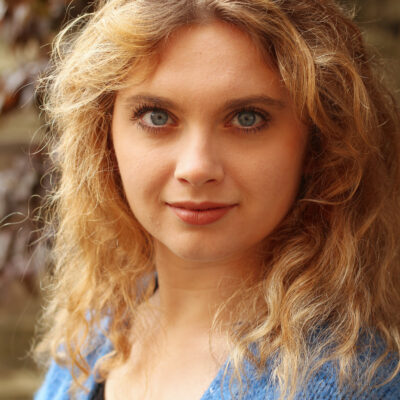 Megan Rough
Megan is a theatre and tourism professional based in Edinburgh. She has a First Class M.A. (Hons) in English and Modern History from St. Andrews University and is qualified in Acting through Trinity College London's Speech and Drama Diploma. She passed the course with Distinction last year. Megan was also part of the Junior Conservatoire of Acting programme at RCS between 2015 and 2016.
Megan joined Strange Town as a Young Company and staff member in 2022. She worked as the Assistant Director on Storm Lantern by Strange Town Touring Company and now assists at Strange Town Youth Theatre. She has been working with young people through tour guiding and tutoring for nearly four years, and enjoys using creative learning to build confidence and inspire young people to think for themselves.
Day-to-day, she can be found at The Real Mary King's Close, where she has worked in tour guiding and marketing for the past year.
Kim Stronach
Kim has been studying at Performing Arts Studio Scotland for 3 years and is currently working towards achieving her BA Dance and Drama with Kingston University. 
She has worked as a performer on several projects including some with Screen Education and the Traverse. In 2016, she volunteered as a stage manager for a Strange Town production and recently she completed her placement with Strange Town working with the Monday group. 
She wants to encourage others to use drama as a form of communicating and show the importance of it, not just for change in society but also for personal growth.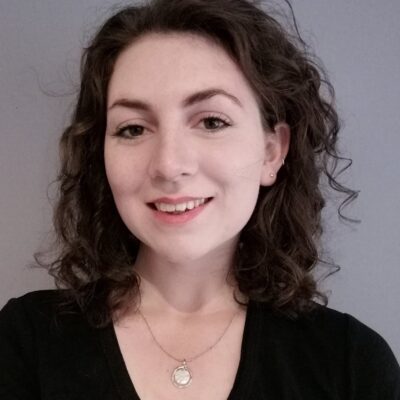 Anna Whealing
Anna is a Highlands-born writer, theatre-maker and producer. She has worked with community groups, volunteers, children, artists and industry members. Anna has produced award-winning short films and documentaries, run workshops for emerging writers, created several new-writing audio series, organised scratch nights for performance artists in Glasgow and dabbled in stage management. Basically, she'll say yes to everything and loves a challenge!
Anna is currently a creative trainee on textLAB, a writers programme run by Scottish Youth Theatre and Playwrights Studio Scotland. She has acted as Assistant Director for A Play, A Pie and A Pint and Mull Theatre and is now an Assistant Director with Strange Town.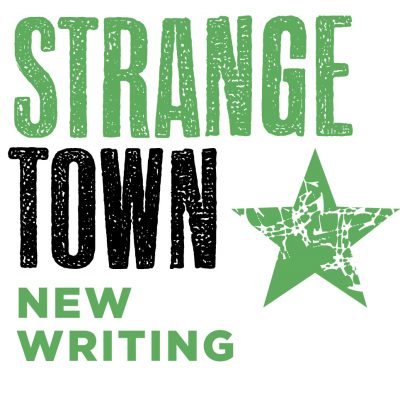 Jennifer Adam: Writer
Jennifer
is an award winning Scottish Playwright from Kinross and currently living in Edinburgh. Her play 
Walk a Mile
 was one of five plays that won the Scottish Short Play Award in 2017.
Jennifer wrote two plays for the Edinburgh Just Festival as part of the Edinburgh Fringe with Black Dingo Productions, one of which, Warrior, went on to tour in two separate school runs funded by Nil by Mouth and Sense over Sectarianism. Warrior also received a run at the Citizen's Theatre in Glasgow.
Jennifer has written a number of short plays, working with Braw Fox Theatre Company, Village Pub Theatre, In Motion Theatre Company, the Tron Theatre, Discover 21 Theatre and she has also written a short radio play, Looped, for BBC Radio Drama.
She is a member of the Tron Theatre's Maker Initiative and was one of the Playwrights' Studio's mentored playwrights in 2017. She is also one of the founding members of the playwright-led scratch theatre company the Tandem Writing Collective.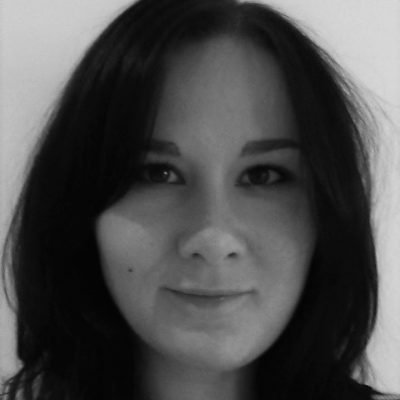 Katie Innes: Design and Production Manager
Katie graduated from the BA(hons) Drama and Performance course at Queen Margaret University, specialising in design and scenic art. She further developed her skills on the Scenehouse Design course. Her work in theatre includes designing for Dirliebane Theatre Company, Musselburgh Riding of the Marches and Hopscotch Theatre Company. She has also worked as props assistant for Jack Morton Worldwide on the Glasgow Commonwealth Games 2014 and as a scenic artist on a variety of productions from Big House Events.
Katie designed 2 of Strange Town's June 2017 shows- Last Night Me and Crossing, performed at the Traverse Theatre. She also designed Strange Town's 2017 Fringe show- A Field of our Own.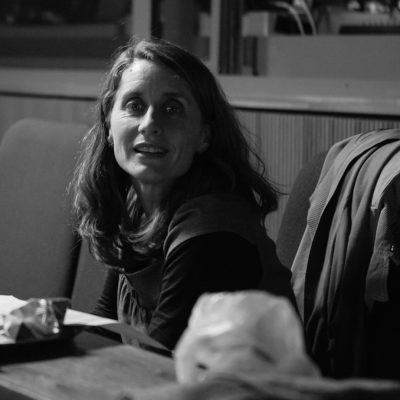 Ruth Hollyman: Creative Director
Creative Director
Ruth is an Edinburgh based director, arts manager and writer who has been working with young people in a theatre setting for 25 years, primarily in Scotland. She co-founded Strange Town and manages it with Steve Small and also runs the Strange Town Young Actors' agency.  She worked in the marketing department at Edinburgh Festival Theatre in 1995, where she established the theatre's education programme. From 1996-2000 she lived in Tokyo, setting up a children's theatre company and working in television and the voiceover industry.  As a freelancer she has previously worked with Lyceum Youth Theatre, macRobert, North Edinburgh Arts Centre, Scottish Youth Theatre, Perth Theatre, Stirling Youth Theatre, Borderline Youth Theatre, and Dundee Rep.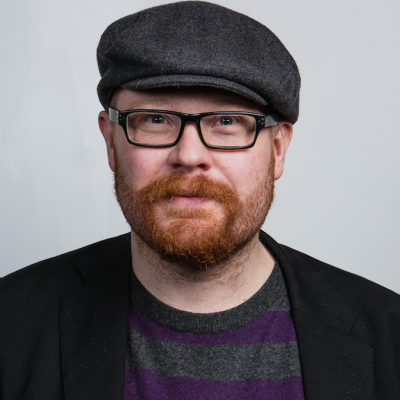 Sam Siggs
Sam is an Edinburgh based playwright. In 2013 he was selected by the Traverse Theatre to be one of the Traverse 50 writers and in 2014 he was mentored by the Playwright's Studio Scotland. Writing credits include Fringe hit Hex (co-written with Tim Primrose), The Place between Sleeping and Waking, The Little Boy from the Moon (ECA rehearsed reading and Words,Words,Words) and All I want for Christmas is the Head of Johnny Murdock. He has also written numerous plays for youth theatre and The Village Pub Theatre.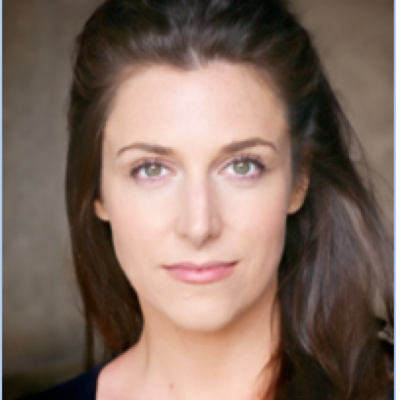 Amy Drummond
Amy is a Scottish actress and presenter who studied Film, Media & Broadcast Journalism at the University of Stirling before gaining a Masters in Classical and Contemporary Text, with Merit in Acting, from the Royal Conservatoire of Scotland.  Amy has written 3 pieces for Strange Town so far; comedy shorts Please Give: 1 & 2 for the Young Company, about strangers meeting in a blood donation centre and Cinderella, a modern pantomime for the Youth Theatre, later adapted and retitled Cindy for its revival at the Scottish Storytelling Centre in 2014.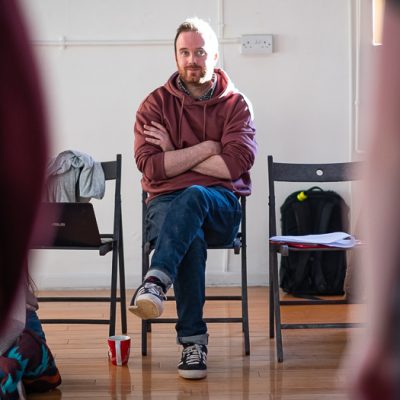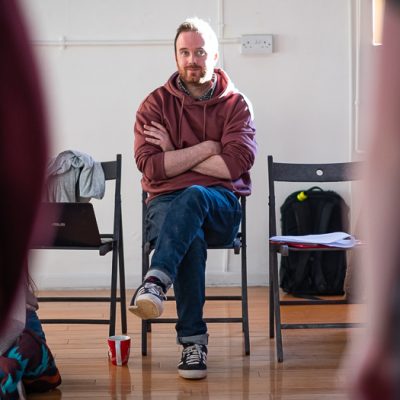 Duncan Kidd: Writer
As a playwright Duncan has worked with Imaginate, Tramway, Active Inquiry, Out of the Blue, Village Pub Theatre, Charioteer Theatre and Piccolo Theatre, Milan.  He has presented a music show at the Edinburgh Festival Fringe and was the winner of the Rowan Tree Playwriting Competition 2013.
He has extensive experience working with young people aged 8-18 as well as 18-25 and up using a devising process. He has written and developed many scripts for and with children and young people for Strange Town and has worked in many primary schools throughout Scotland.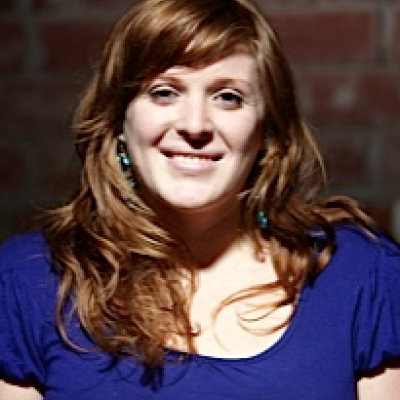 Beth Godfrey
Beth has written 5 plays for Strange Town Youth Theatre and one short for the Young Company. Oxford University Press has published three of her short plays and drama lessons for their English language resource materials. As an actress she recently helped develop and perform a show with Puppet Animation Scotland and took it to France. Beth has performed with Strange Town Young Company 3 times in the Edinburgh Fringe to rave reviews, as well as in touring productions across Scotland. She performs street theatre internationally, helps devise and perform interactive, site specific theatre at festivals and dabbles with spoken word. She likes words.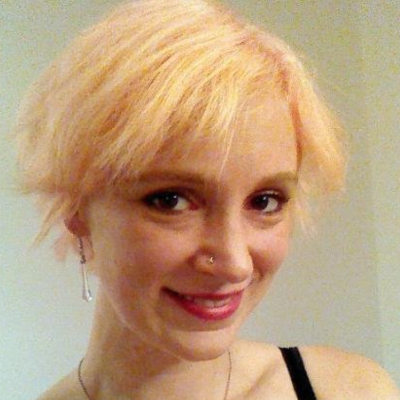 Charlotte Hathaway
Charlotte began her writing career as a student, after which she started writing plays for young people and experimenting with prose. Her main interest is in how traditions work, how people think, and where their stories come from. Charlotte also works with traditional musicians and manages Unroofed Records, an independent record label and live arts company.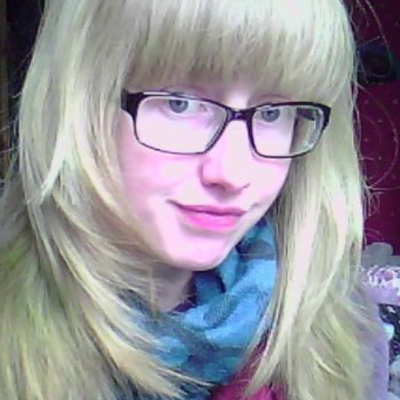 Natalie Mackinnon
Natalie wrote and directed her first play, Is That Baby What (2010), whilst studying towards an MA in English Literature at the University of Aberdeen. She graduated in 2012 with the George Bruce Prize for Creative Writing, the Seafield Medal for English Literature and the Margaret Doughtery Essay Prize. Natalie is part of the Traverse Young Writers and has had several short plays showcased at the Traverse. These include Do You Know Where Your Daughter Is? (2013), Sour (2014) and Dogface (2014). A reading of Natalie's newest play All That Is (2015), will be presented at the Galway International Festival by Druid.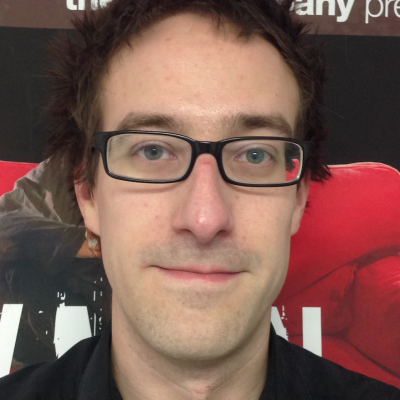 Tim Primrose
Tim is an Edinburgh-based writer who wrote his first full length script, This Here Now, for the Lyceum Youth Theatre at the age of 18. Since then, he has written more than twenty scripts for youth theatres of all ages across the country (including Strange Town Youth Theatre and Young Company). His 2002 play Porcelain Dolls was recently translated into Norwegian and performed at the Rogaland Teater, Stavanger, under the title #Sweet. His directing work includes the 2011 Fringe sell-out Hex, which he co-wrote with Sam Siggs for Strange Town. His first professionally produced script, Broth, was performed as part of 2015's A Play, A Pie and A Pint season at Glasgow's Oran Mor and Edinburgh's Traverse Theatre.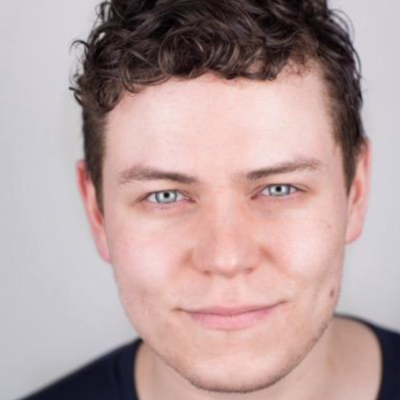 Steve McMahon
Steve is an actor and writer from Edinburgh. He is a graduate of the American Academy of Dramatic Arts in New York, where he won the Lawrence Langner Award.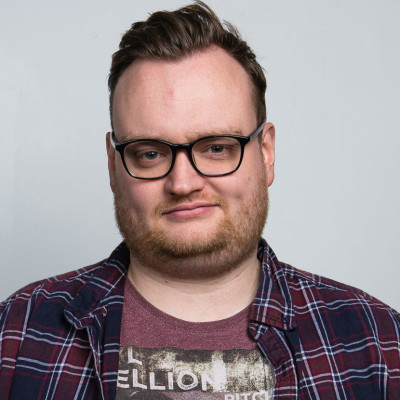 Alan Gordon
Alan is an Edinburgh based playwright who strives to make theatre which is accessible to a wide audience.  After graduating from Queen Margaret University in 2009, Alan has produced 4 plays for the Edinburgh Festival Fringe and has worked with Strange Town since 2011. His plays for Strange Town include Teach Me, which was shortlisted for the Scottish Arts Club Edinburgh Guide Scottish Theatre Award in the 2012 Edinburgh Festival Fringe.  Alan is also one of the Traverse 50 and has been through the Playwrights Studio Scotland Mentoring Scheme.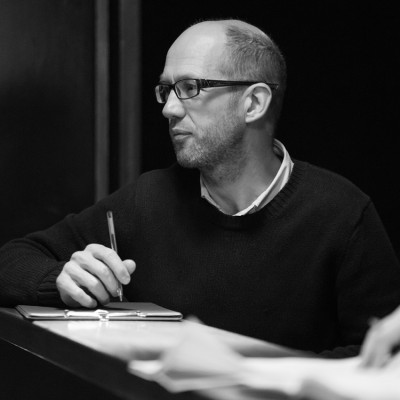 Steve Small
Steve has worked with young people in theatre for 25 years. He was Associate Director for Scottish Youth Theatre, Head of Education at the Lyceum Theatre in Edinburgh where he created the Education Department and founded the award winning Lyceum Youth Theatre and was Associate Director, Education & Community, at Dundee Rep.  Since founding Strange Town he has directed numerous plays including Teach Me which was shortlisted for the Scottish Arts Club Edinburgh Guide Scottish Theatre Award in 2012.  Other work includes; The National Theatre of Scotland, The Royal Conservatoire of Scotland, Edinburgh College, Queen Margaret University College, Moray House, BBC Scotland, Aberdeen Council and he has led workshops in Norway and Japan.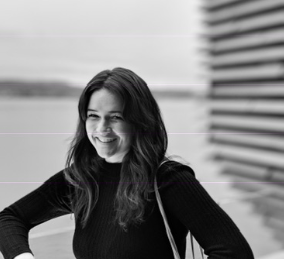 Ellen Shand
Ellen is a freelancer who has been working with Strange Town since 2015. Since then she has directed several plays for the Friday 11-14's Youth Theatre, delivered After School Drama workshops, led holiday projects and even choreographed a flashmob! Her most recent work as an ASPIRE Drama Artist with Dundee Rep Theatre and Dundee City Council involved delivering drama workshops for Nursery to P7. Ellen is also a singer and actress, playing regular gigs and performing in the Edinburgh Festival Fringe; including Strange Town's production, A Field of Our Own.
Newsletter signup!
Please click below to join the Strange Town audience mailing list.
Sign up >