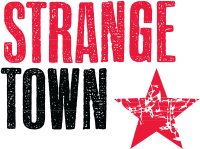 // Hide main menu based on theme options
Assistant Directors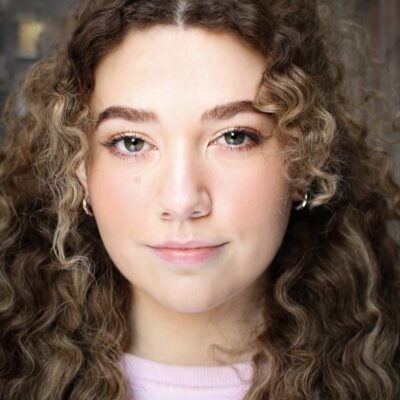 Ellie Duncan
Ellie is a Scottish theatre-maker, facilitator and performer, who graduated with a First Class BA (Hons) in Drama and Dance with Kingston University and Edinburgh College in 2023.
Ellie has been involved in the industry from a very young age and has experience and training in both Film and Stage. Ellie is fascinated about moments of history and implementing that into her work. In 2023, she wrote and co-directed her own show 'The Fool' which was set in the regency era and performed in The Voodoo Rooms.
Ellie enjoys exploring theatre through improvisation and play and strives to create work that activates the voice of young people, whilst having a lot of fun in the process.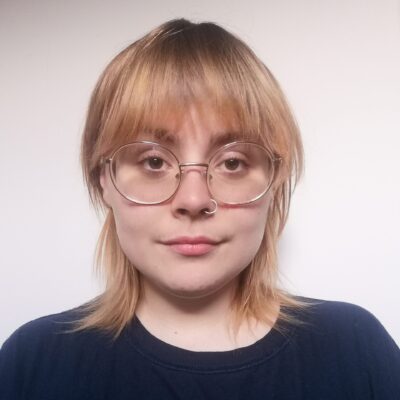 Charlie Houston
Charlie has been working in Youth Theatre since 2016 and joined Strange Town in 2019 as part of the After School Drama program.
Charlie graduated from Edinburgh College with a HND in Acting and Performance in Summer 2021. They have performed all over Scotland with many theatre groups and they have also directed several times as well.  They love their work with StrangeTown and enjoy working with all the young people to make art that the young people can be proud of.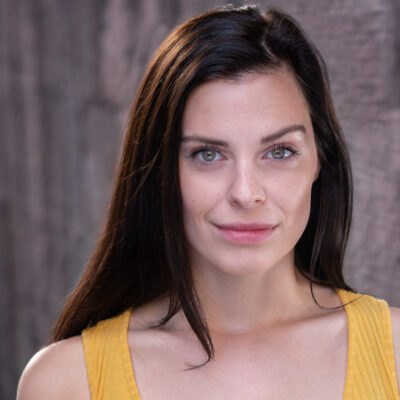 Jenny Quinn
Jenny trained in Acting with Musical Theatre at the MGA Academy of Performing Arts in Edinburgh where she gained extensive experience within the Arts.
In December 2015, she travelled to Warsaw, Poland to perform in a play to entertain and educate children in International Schools with Manhattan Childrens Theatre.
After graduating in 2017, she toured around the UK with several plays including Antigone na hEireann (2018) written and directed by James Beagon, and The Grandmothers Grimm (2019) with Some Kind of Theatre. She is now a freelance teacher and loves working in youth theatre.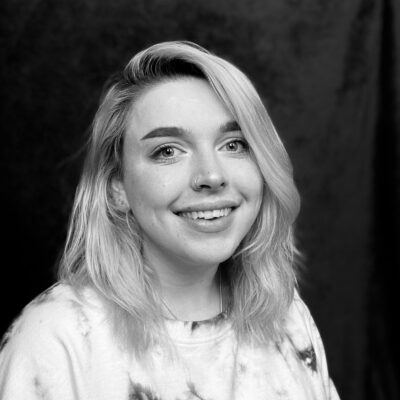 Amy Wilson
Amy is a theatre maker, performer and youth arts facilitator. She graduated with BA(hons) Dance and Drama from Kingston University and Edinburgh College in 2020, during which she completed a placement with Strange Town. Amy is passionate about working with children and young people and has worked extensively as an Associate Artist with Firefly Arts and has worked freelance with At the Root and Scottish Youth Theatre. Amy enjoys using theatre as means to learn more about the world in which we live and often uses movement as means of narrative within both devised performance and text-based productions.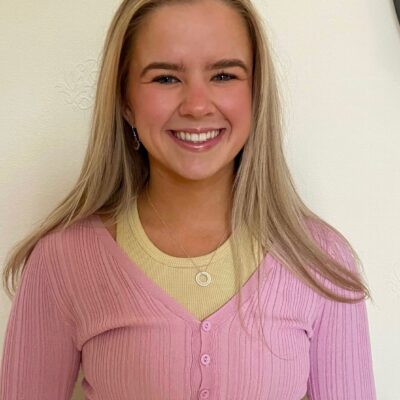 Cara Moloney
Assistant Director: Friday 8-10s
As a current 4th year Drama student at Queen Margaret University, Cara enjoys all things theatre and performance.
While studying and performing through her degree, Cara works part-time as a youth worker at Granton Youth. Further, she has gained work experience such as with Halo Arts, assisting in workshops and leading drama activities.
Working closely with communities and young people in creative and development settings in Edinburgh, she feels passionate about utilising her love for theatre and creating opportunities for young people. Cara wishes to encourage others to utilise drama as a tool in developing confidence, self-expression and celebrating friendships!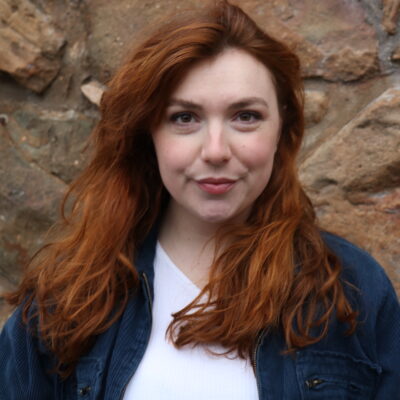 Debi Pirie
Assistant Director
Debi is a queer, disabled identifying actor, director and theatre-maker from rural Aberdeenshire with a keen interest in imaginative new writing. Based in Leith, they are one half of arts collective Theatre Fakers – a space seeking to address imposter syndrome within the industry. In 2021 Debi gained 5 star reviews and a sold out venue for their MFA Directorial showcase at the Edinburgh Festival Fringe. As well as theatre, Debi has a love of art, illustration, comedy and Scots folk music.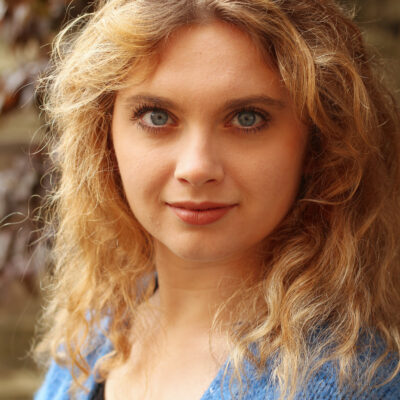 Megan Rough
Megan is a theatre and tourism professional based in Edinburgh. She has a First Class M.A. (Hons) in English and Modern History from St. Andrews University and is qualified in Acting through Trinity College London's Speech and Drama Diploma. She passed the course with Distinction last year. Megan was also part of the Junior Conservatoire of Acting programme at RCS between 2015 and 2016.
Megan joined Strange Town as a Young Company and staff member in 2022. She worked as the Assistant Director on Storm Lantern by Strange Town Touring Company and now assists at Strange Town Youth Theatre. She has been working with young people through tour guiding and tutoring for nearly four years, and enjoys using creative learning to build confidence and inspire young people to think for themselves.
Day-to-day, she can be found at The Real Mary King's Close, where she has worked in tour guiding and marketing for the past year.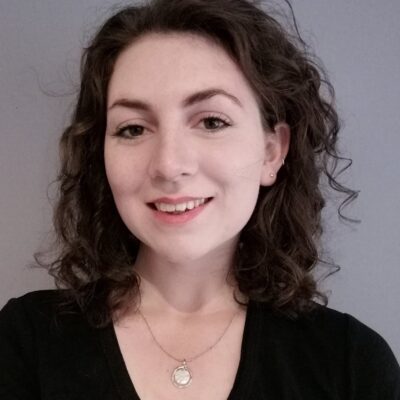 Anna Whealing
Anna is a Highlands-born writer, theatre-maker and producer. She has worked with community groups, volunteers, children, artists and industry members. Anna has produced award-winning short films and documentaries, run workshops for emerging writers, created several new-writing audio series, organised scratch nights for performance artists in Glasgow and dabbled in stage management. Basically, she'll say yes to everything and loves a challenge!
Anna is currently a creative trainee on textLAB, a writers programme run by Scottish Youth Theatre and Playwrights Studio Scotland. She has acted as Assistant Director for A Play, A Pie and A Pint and Mull Theatre and is now an Assistant Director with Strange Town.
Newsletter signup!
Please click below to join the Strange Town audience mailing list.
Sign up >