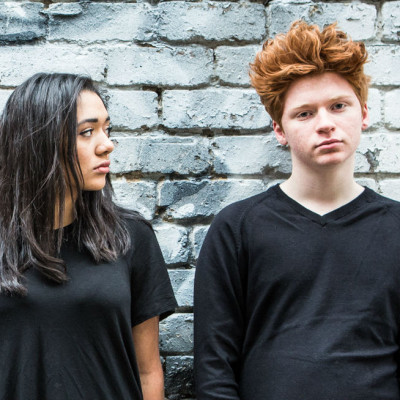 Theatre
14-18s: Tuesdays
This group is currently full, please contact admin@strangetown.org.uk to be added to the waiting list.
Photos by Paul Johnston and Andy Catlin
Details
| | |
| --- | --- |
| Age group: | 14-18 |
| Dates: | Tuesdays 6-8pm: 12 Jan- 30 Mar | 20 Apr- 8 Jun 2021 |
| Venue: | Online sessions on Zoom and Face-to-Face sessions at Out of the Blue Drill Hall, 36 Dalmeny Street |
| Prices: | £105 for the term NB bursaries giving discounts and free places are available. |
| What to Bring: | Loose, comfortable clothes and a bottle of water |
Staff Members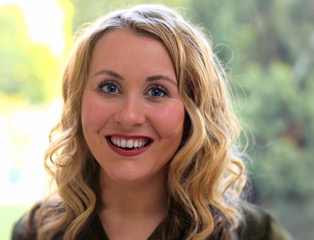 Catherine Exposito: Director and Writer
Headshot by Nicky Elliot
Catherine has a First Class BA (Hons) degree in Acting and English from Edinburgh Napier University. In 2016/2017 she was Trainee Resident Director at The King's Head Theatre in London, where her play 'Immaculate Correction' was produced. Catherine is Co Artistic Director of Blazing Hyena Theatre Company. She also works as the Development Director and Assistant Director for NOISE Opera. In 2019 she was the proud recipient of the FST assistant director bursary working on 'Cinderella' at Cumbernauld Theatre.
Her directing credits include:  Immaculate Correction, For the Love of Cousins, Death is the New Porn and One, Two, Three, Yippee (Blazing Hyena). Her assistant director credits include Cinderella (Cumbernauld Theatre) Sloans and Navigate the Blood (NOISE Opera), Coming Clean, La Bohéme, Strangers Inbetween (King's Head Theatre), Trainspotting (Seabright Productions/In Your Face Theatre/King's Head Theatre).  For Strange Town, Catherine has written and directed Little Boxes (2019) and Caravan Crush (2020).
Catherine has worked as a director, facilitator and writer for various organisations including: Fife College, Scottish Youth Theatre, Cumbernauld Youth Theatre, Scene Gym, Active Enquiry and 1 in 100 Theatre Company.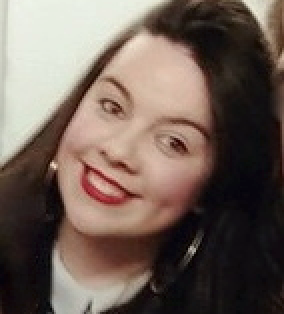 Catherine Ward-Stoddart: Assistant Director
Catherine is a freelance facilitator and theatre maker from Glasgow. She graduated in 2014 with a BA (Hons) in Contemporary Screen Acting from University of the West of Scotland. Since graduating she has worked extensively across the central belt of Scotland including at the Tron Theatre and Macrobert Arts Centre, as well as working in schools and various outreach projects. Her work focuses on devised theatre, both in her work with young people and through her own performance career with her theatre company Spilt Milk. Catherine is very passionate about her facilitating role and aims to bring out creative potential in all the young people she works with, allowing them to find their own creative voice through making and performing.
As well as directing our 8-10s youth theatre, Catherine is assisting with our 14-18s youth theatre (Tuesday group) and leads workshops in primary schools for the company's after school drama outreach programme.
What People Say
"Strange Town represents the positives and passions of young people."
Youth Theatre member
"Strange Town has given me great confidence, opened up opportunities, and given me skills that I will be able to use in all aspects of life."
Youth Theatre member
Enquire Now