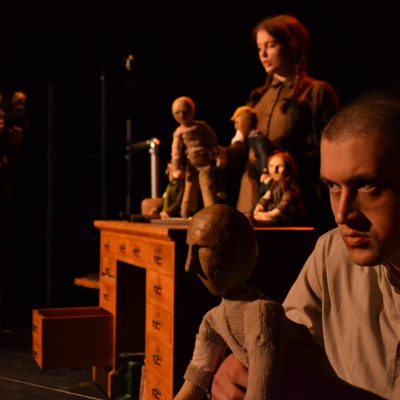 Dr. Korczak's Example: Fringe 2018 and tour
Dr Korczak was a Polish doctor and writer, who passionately championed every child's right to freedom, respect and love. Dr Korczak's Example is set in 1942 in the final days of an orphanage in the Jewish ghetto of Warsaw, where food is scarce, tempers rise and everyone wants to survive. Award-winning playwright David Greig tells this powerful tale of Korczak's refusal to abandon the young people in his care, and focuses on the human need for respect and hope, even in the face of injustice.
After performing this piece for an invited audience in January 2018 we are now bringing it to the Edinburgh Fringe. The show will be performed as part of the Just Festival between 3rd and 11th August at St John's (Venue 127). Tickets are on sale now via the Fringe box office.
In September Dr Korczak's Example will be touring schools around Edinburgh.
Details
Age group:
12+
Dates:
3-4, 6-7, 10-11 August at 7.15pm
Venue:
Just Festival at St John's (Venue 127)
Location:

https://tickets.edfringe.com/venues/just-festival-at-st-john-s-1

Prices:

Full Price £12, Concession £10, Family discount also available

plus 2 for 1 offers on 6th, 7th August or for Friends of the Fringe
Staff Members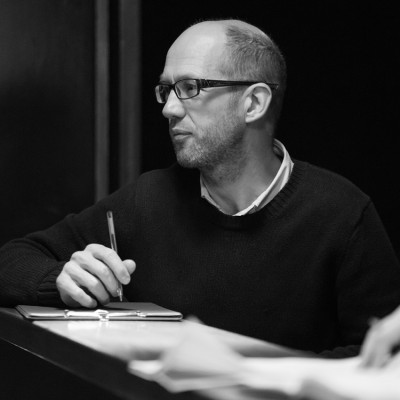 Steve Small: Creative Director
Steve has worked with young people in theatre for 25 years. He was Associate Director for Scottish Youth Theatre, Head of Education at the Lyceum Theatre in Edinburgh where he created the Education Department and founded the award winning Lyceum Youth Theatre and was Associate Director, Education & Community, at Dundee Rep.  Since founding Strange Town he has directed numerous plays including Teach Me which was shortlisted for the Scottish Arts Club Edinburgh Guide Scottish Theatre Award in 2012.  Other work includes; The National Theatre of Scotland, The Royal Conservatoire of Scotland, Edinburgh College, Queen Margaret University College, Moray House, BBC Scotland, Aberdeen Council and he has led workshops in Norway and Japan.
Enquire Now