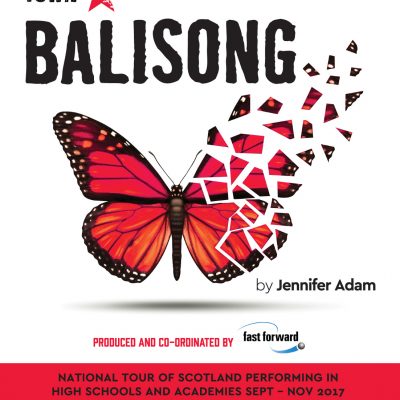 TOURING: Balisong
Balisong by Jennifer Adam is a co-production between Strange Town and Fast Forward, funded by No Knives Better Lives. It toured to 58 schools in the autumn of 2017 and was seen by 12,200 people.
Balisong charts the journey of four friends through the final weeks of school. They're facing a dilemma. What should they do now that one of their friends is carrying a knife?
From September 2018 to February 2019 the play will visit secondary schools in every local authority across Scotland and will be seen by more than 25,000 pupils.
The show will also appear as part of a special double bill to celebrate Strange Town's 10th anniversary, more info and tickets now available here.
Balisong has been produced in partnership with No Knives Better Lives and Fast Forward.
Photos courtesy of East Ayrshire Council
Details
Enquire Now