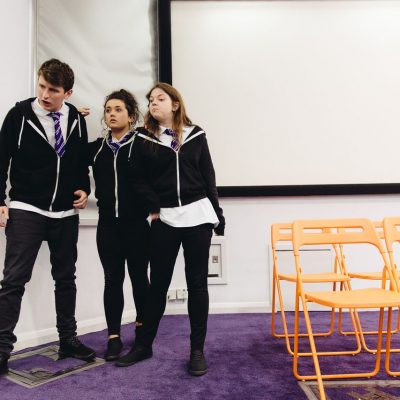 Balisong (Previous Project)
Sorry, but this event is no longer running.
Balisong by Jennifer Adam was a co-production between Strange Town and Fast Forward, funded by No Knives Better Lives. It toured to 58 schools in the autumn of 2017 and was seen by 12,200 people.
Balisong charts the journey of four friends through the final weeks of school. They're facing a dilemma. What should they do now that one of their friends is carrying a knife?
Details