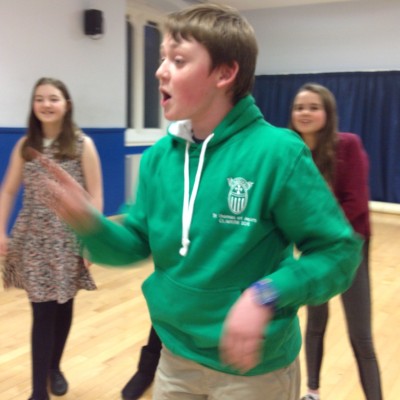 Wee Theatre
11-14s: Fridays
This is our improv comedy group.  In the style of Whose Line Is It Anyway? and Theatresports, each week the group focuses on different improvisation games and techniques, culminating in informal performances each term.
Details
| | |
| --- | --- |
| Age group: | 11-14 |
| Dates: | Fri 4.30-6.30pm 1st Sep - 8th Dec & 12th Jan - 23rd Mar & 21st Apr - 23rd Jun |
| Venue: | The Wee Theatre, St Margaret's House, 151 London Road, Edinburgh, EH7 6AE |
| Location: | |
| Prices: | £97 (Sep-Dec) £97 (Jan-Mar) £97 (Apr-Jun) NB bursaries giving discounts and free places are available. |
| What to Bring: | Loose, comfortable clothes and a bottle of water |
Performance
Performances usually take place at the end of each term, at the Wee Theatre.
Staff Members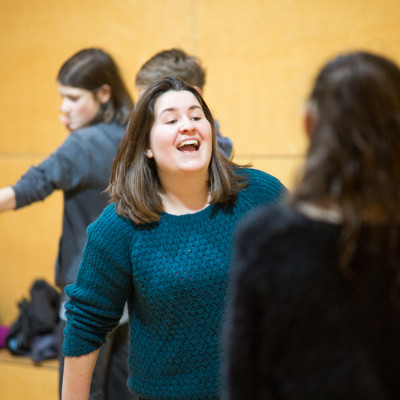 Amy Watt: Director
Amy is a freelance youth theatre practitioner and director who is passionate about using drama and theatre to create a positive impact on people and places. She has worked extensively throughout Scotland and on a range of international projects, in Romania, Lesotho, Canada, India and the Middle East.  Amy joined Strange Town in 2009 and currently leads our 14-18s youth theatre (Tuesday group), as well as both of our Improv Comedy groups (8-10s and 11-14s).  In June 2016 she directed our 16-18s youth theatre's production of What Now? at the Traverse.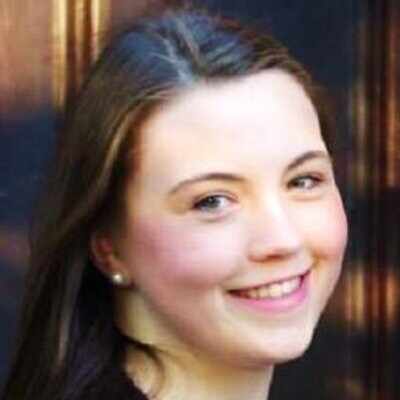 Ailis Paterson: Assistant Director
Ailis is an aspiring writer, director and facilitator. She has recently returned to Edinburgh after studying in Aberdeen where she was awarded an MA (Hons) degree in English and History. She has worked in theatre and venue management for five years with Aberdeen Performing Arts and Summerhall, and has recently moved to join the front of house team at the Royal Lyceum Theatre, Edinburgh. Following on from volunteering with youth theatre projects and script in hand new writing nights in Aberdeen, Ailis has been with Strange Town since March 2016 and as well as working with our youth theatre groups, continues to volunteer with the company's outreach programme in schools.
What People Say
"It's funny!"
Youth Theatre member
"I really like the games."
Youth Theatre member
"I like all the enthusiasm from each and every person."
Youth Theatre member
Enquire Now